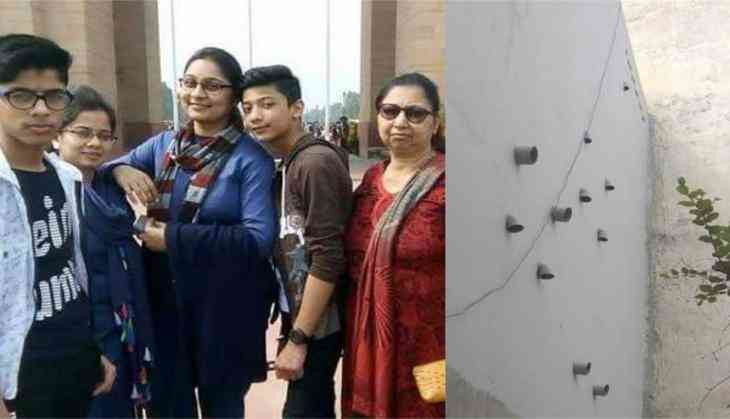 In a shocking dead case of Delhi's Burari area, where 11 members of the family found dead, hanging blindfolded in their residence has shaken the national capital. The police investigating the case and trying to find the reason behind the death of the three generation of Bhatia family. However, another mystery in the case added, giving another angle to it.
During the investigation, the Delhi Police has found 11 pipes near the entrance wall of the house. The pipes, coming out of the house in an unusual manner, can be seen awkwardly hanging outside the wall.
Out of those 11 pipes, 7 are tilted while remaining four are straight. Interestingly among the deceased, seven were women and four were men. Not only this, the way the pipes hang out of the wall, is in the pattern the bodies were placed.
As per reports, these pipes may indicate towards the observance of some spiritual or mystical practices followed by the Bhatia family.
"It appears that the family was involved in occult practices to attain salvation & probably there was a 'tantric' behind this. The eldest member of the family might have been influenced & so all the others followed," says S Tandon, Psychiatrist.
In every move, the case is turning mysterious, as nothing like this has happened in the history ever. However, police suspects family was involved in occult practices based on the registers and handwritten notes recovered from the Delhi home.
Earlier, police found handwritten notes from the house. "These notes have a strong similarity with the manner in which the mouths, eyes etc of the deceased were tied and taped," said Additional DCP (North) Vinit Kumar.
Also read: Burari deaths: From occult practises to 11 pipes on walls; all about the mysterious death of eleven members of Bhatia family