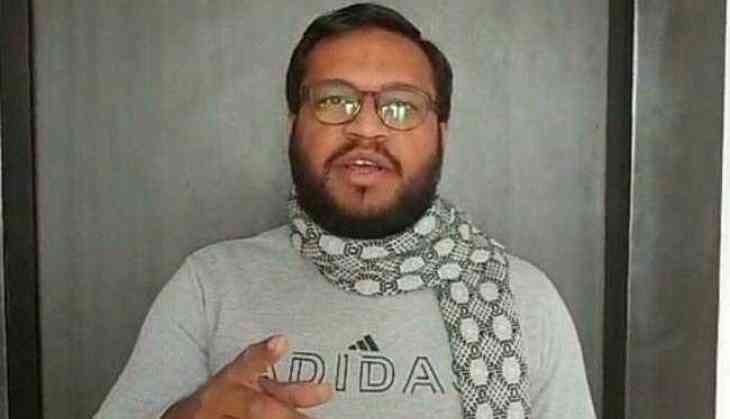 The Uttar Pradesh police have arrested inspector Subhod Kumar Singh's murder accused Shikhar Agarwal, a Bharatiya Janata Yuva Morcha leader. Agarwal is one of the main accused in Bulandshahr violence in which police inspector Subodh Kumar Singh was killed on December 3. Agarwal was arrested from Hapur and he is currently in police custody.
According to reports, Sudhir Agarwal was allegedly involved in provoking the crowd after cow carcasses were found in the nearby field. Earlier, Bajrang Dal leader, Yogesh Raj, who was prime suspects in the Bulandshahr violence was also arrested after a month. As per reports, the cops had received a tip about Raj's hideout in Bulandshahr.
Shikhar Aggarwal, accused in murder case of Inspector Subodh Singh in #BulandshahrViolence, arrested by Bulandshahr police from Hapur today pic.twitter.com/UTePsqiHV8

— ANI UP (@ANINewsUP) January 10, 2019
Earlier, the Uttar Pradesh police, arrested Jeetu Fauji, a soldier from Jammu and Kashmir, for his alleged involvement in Bulandshahr violence but later admitted that they did not have enough proof against him.
Meanwhile, Uttar Pradesh Chief Minister Yogi Adityanath had called the mob violence that engulfed Bulandshahr a "well-hatched political conspiracy".
The violence broke out in Bulandshahr after Bajrang Dal activists claimed that carcasses found in the field were of cows slaughtered by members of a specific community. Two including, Subhodh Singh were killed in the protests against the cow slaughtering in the area.
Also read: Ayodhya hearing adjourned after Justice UU Lalit walks out from the case; new bench to be constituted on 29 January