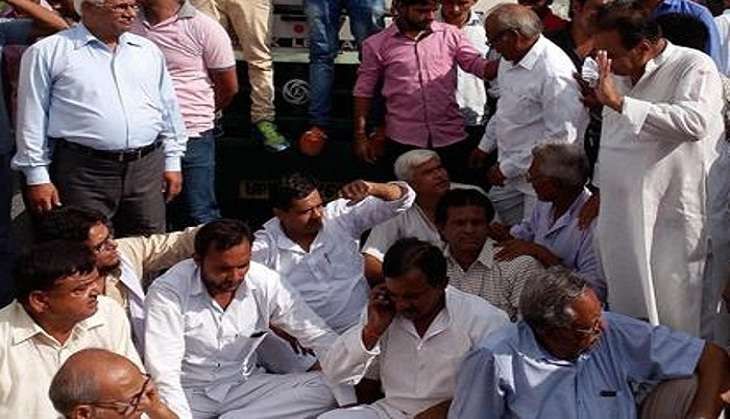 The family of the Bulandshahr rape victims have threatened to commit suicide if the accused aren't apprehended and punished for their atrocities. This comes days after a woman from Noida and her 14-year-old daughter were allegedly gang raped by a group of five men who had dragged them out of their car near a highway in Uttar Pradesh's Bulandshahr district.
"We were looted, beaten up and we all know what they did to my daughter... These men need to be punished within three months, else I, my wife and daughter will commit suicide," the family was quoted to have said in an NDTV report.
Chief Minister Akhilesh Yadav deployed his police force on 31 July, giving them 24 hours to arrest all the accused and also formed a 300-member task force.
Three of the accused are in judicial custody, while the other three are still absconding.
The 14-year-old's uncle has appealed to the government to take strict action against the goons who sexually assaulted the two women, demanding that the perpetrators should be shot in public by the victims, to set an example.
"Only we can understand how it feels when a woman and her daughter get beaten and raped in front of your eyes. I would request the government and judiciary to allow our women to shoot the culprit in public," the girl's uncle told the Hindustan Times.
"This was a gruesome human rights' violation. But people raise cries of human rights violation when rapists are hanged", he added.
Akhilesh Yadav has been facing a lot of flak for the law and order situation in Uttar Pradesh, especially with regards to crimes against women. The opposition has demanded his resignation, as three of the accused are still absconding, three days from the date of the incident.