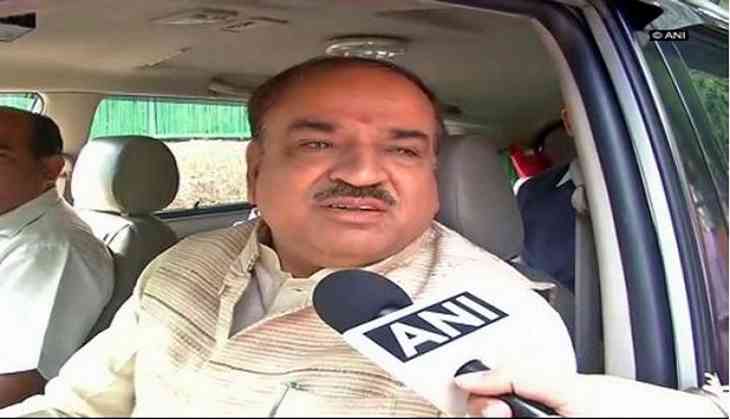 With all eyes set on the second leg of the Budget Session beginning on 9 March, 2017, the government while looking forward to a healthy debate has urged the opposition to help the Parliament function in a systematic manner.
"Finance, appropriation bill, maternity and many other bills will be discussed. We request all to help the Parliament function," Union Parliamentary Affairs Minister Ananth Kumar told ANI.
Echoing similar sentiments, Urban Development Minister M. Venkaiah Naidu urged all political parties to focus on the budget, adding it would be the government's priority to pass the Goods and Services Tax (GST) Bill besides other important bills.
"I want all political parties to focus on the budget. They should indulge in a healthy debate because that will benefit the nation. I urge the political parties to maintain peace in discussing issues. There should be good debate. The government is ready to discuss issues related to the budget. The government is ready to answer any question," he said.
The first part of the session began on 31 January, 2017 and concluded on 9 February, 2017 after presentation of the Union Budget and passage of motion of thanks to the President's address to the joint sitting of both Houses.
The Specified Bank Notes (Cessation of Liabilities) Act, 2017, was also passed by Parliament last month to eliminate the possibility of running a parallel economy using the old demonetised notes of Rs. 500 and 1,000.
Apart from the passage of Finance Bill, the government is keen to pass the much-awaited legislations related to the GST during the month-long session which will continue till 12 April, 2017 .
In the Lok Sabha, the Maternity Benefit (Amendment) Bill, 2016, and The Admiralty (Jurisdiction and Settlement of Maritime Claims), 2016, are slated for consideration and passage 9 March, 2017.
-ANI