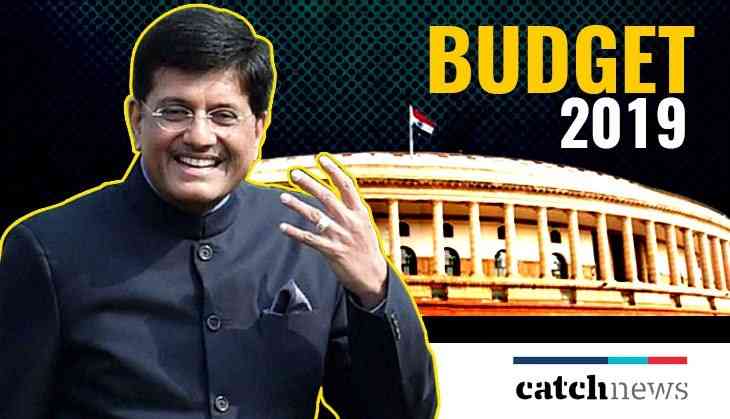 With a major political bonanza for the middle class, the BJP government has announced various reliefs for the aam aadmi and has targeted the rural household with political sops for the farmers.
In a major policy reversal, the PM Narendra Modi led BJP government has exempted the salaried class people from paying any tax ho have an annual salary of up to Rs 5 lakh and this has become a game changer for the middle class as it will be benefiting more than 3 crore Indians.
The income tax rates which have been changed as of now were 10% earlier for the Rs 2.5 lakh to Rs 5 lakh salaried people but in 2017 Budget, Arun Jaitley had slashed it to 5% in a major relief but today, acting Finance Minister Piyush Goyal, has slashed it completely.
PM: For farmers, there have been several schemes by different govts from time to time, but only 2-3 crore farmers were included under these schemes. But now PM Kisan Samman Nidhi scheme will benefit over 12 crore farmers who own 5 acres or less than 5 acres of land. #Budget2019 pic.twitter.com/EnAu6W50mv

— ANI (@ANI) February 1, 2019
For the farmers, the BJP has brought Rs 6,000 as a direct benefit transfer to every farming household and only those can benefit from it who have less than 2 hectare of land. Basically, after loan waiver politics, now the farmers would be experiencing a new political sop ahead of the elections.
With a Defence budget of Rs 3 lakh crore, it has been the highest ever investment by any government in the sector, which has been controversial over a past decade due to several defence deals, including Agusta Westland, Rafale fighter jets etc.
PM Narendra Modi made his statement regarding the Budget of 2019, where he said, "For farmers, there have been several schemes by different govts from time to time, but only 2-3 crore farmers were included under these schemes. But now PM Kisan Samman Nidhi scheme will benefit over 12 crore farmers who own 5 acres or less than 5 acres of land."
Also read: Budget 2019: Piyush Goyal reveals employment data, sites EPFO report stating 2 crore jobs created & 1.53 lakh
Piyush Goyal: Those sitting in AC rooms cannot understand the plight of the small farmers. Keeping this in mind, we have introduced Pradhan Mantri Kisan Samman Nidhi scheme. This is a historic decision. pic.twitter.com/Af14fLvjdT

— ANI (@ANI) February 1, 2019