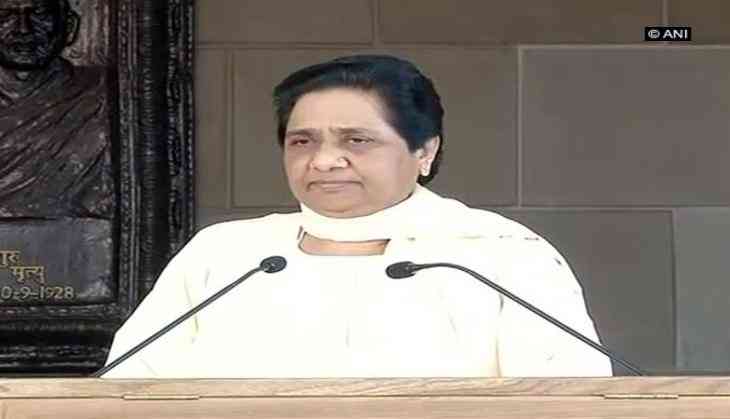 Bahujan Samaj Party (BSP) supremo Mayawati on 24 August asserted that her party will not participate in Rashtriya Janata Dal (RJD's) Bharatiya Janata Party (BJP) Bhagao Rally in Patna which is to be held on 27 August.
Explaining her decision to skip the rally, Mayawati said, "RJD has been told that BSP will share stage with a party only if it's decided in advance which party will contest on how many seats. And BSP will not participate in Patna rally".
However, on Aug 16th, RJD Chief Lalu Prasad Yadav opened up saying that BSP leader Satish Mishra will attend the rally.
"I had a talk with Mayawati. She said senior BSP leader Satish Mishra would come for the rally," he said.
Lalu further said that senior Congress leaders Ghulam Nabi Azad and C P Joshi would also attend the rally.
When asked if Congress vice-president Rahul Gandhi would be attending the event, Lalu confirmed stating that 'he could also be there'.
Lalu later categorically asserted that the rally will also be attended by West Bengal Chief Minister Mamata Banerjee and senior Janata Dal (United) (JDU) leader Sharad Yadav.
RJD chief had planned the rally about four months ago when the three-party 'Mahagathbandhan' government was still in power in Bihar. His attempt was to experiment at the national level in a bid to oust the BJP-led NDA government.
-ANI