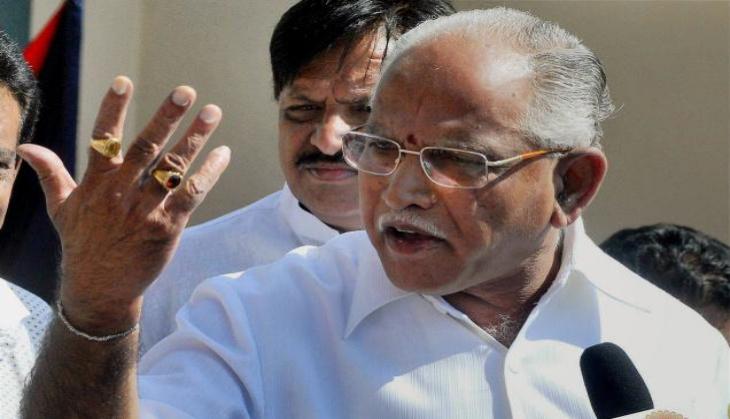 Members of Bharatiya Janata Party (BJP), including Karnataka party president BS Yeddyurappa, were arrested on 10 November for protesting against Karnataka Chief Minister Siddaramaiah for celebrating the birth anniversary of Tipu Sultan and also for the killings of Rashtriya Swayamsevak Sangh (RSS) and party activists in the state.
Places like Gulbarga and Madikeri saw heavy deployments of state reserve police force to quell violent protests.
"Arrested while protesting against the Cong government for celebrating Tippu Jayanti. Will scrap this Jayanti within 24 hours of forming BJP govt in 2018," Yeddyurappa tweeted.
Former chief minister Yeddyurappa said that he met Union Home Minister Rajnath Singh to refer the case to the National Investigation Agency (NIA) to probe the killings of the BJP and RSS workers
"We met Rajnath Singh and requested him to constitute a proper inquiry and refer it to the NIA for which he has agreed. We know very well that more than 18 deaths took place recently, so I don't know why Siddaramaiah is bent upon celebrating Tipu sultan programme. We are holding state-wide protests against the government," Yeddyurappa said.
The Congress government views Tipu Sultan as a patriot who fought against the British.
However, the BJP and the RSS views are completely different from those of the state government, who regard Tipu Sultan as a tyrant monarch and for his biasness against Hindus.
--ANI