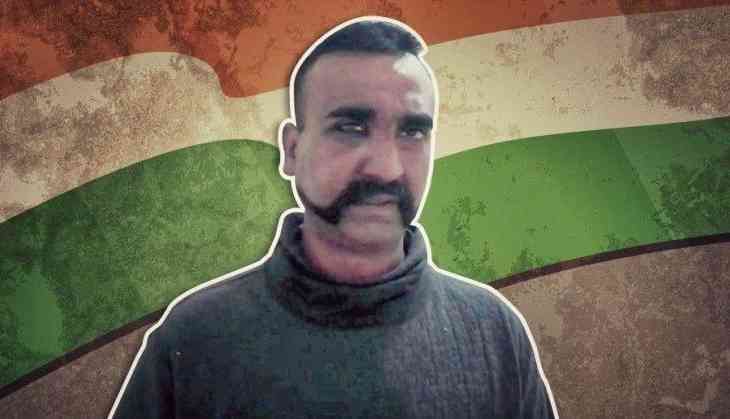 As the emotion and patriotism poured in, India has welcomed the braveheart Indian Air Force Wing Commander Abhinandan Varthaman, who was until now under the captivity of Pakistan.
Pakistan has handed over the IAF Pilot Abhinandan to Indian officials and he has crossed the Attari border, to enter India.
After this, when the tension between India and Pakistan de-escalates, the return of IAF Pilot Abhinandan would be instrumental in deciding the future course of the relation between the two neighbours.
Today, a senior team of the Indian Air Force received the Wing Commander Abhinandan at the Attari-Wagah border, where the beating retreat ceremony was canceled.
India had earlier issued demarche to the Pakistan High Commission to immediately release Abhinandan, in line with Geneva Convention rules of 1949 as he became a Prisoner of War.
PM Imran Khan, Abhinandan, PM Narendra Modi
Earlier, the IAF Pilot Abhinandan's fighter jet MiG 21 was shot down during an aerial warfare with Pakistan's F16 and he landed in the region of Pakistan occupied Kashmir, and later on was apprehended by the Pakistani officials.
Through diplomatic channels and international pressure mounting on Pakistan to act against terrorism, PM Imran Khan had yesterday announced in the special session of Parliament that they would be releasing Abhinandan today in a "peaceful gesture" and with a hope that the tension de-escalates between the two neighbouring countries.
India had earlier carried out "pre-emptive non-military" strikes across the LoC and targeted the terror camps of the Jaish-e-Mohammad by dropping almost 1000 kgs of bomb through IAF Mirage 2000.
Now, after the intervention of the US, United Nations, France, Japan, the UK all demanding to ease the tension between India and Pakistan, and asking Islamabad to take immediate action on terror camps and not let their soil become a safe haven for terrorists, a "peaceful gesture" was carried on by Pakistan to ease the tension at borders and restrategize the relations.
Also read: Wing Commander Abhinandan's parents get cheers, claps as they board flight for Delhi
IAF Wing Commander #AbhinandanVarthaman at Wagah-Attari border pic.twitter.com/WGz0LaNvX3

— ANI (@ANI) March 1, 2019