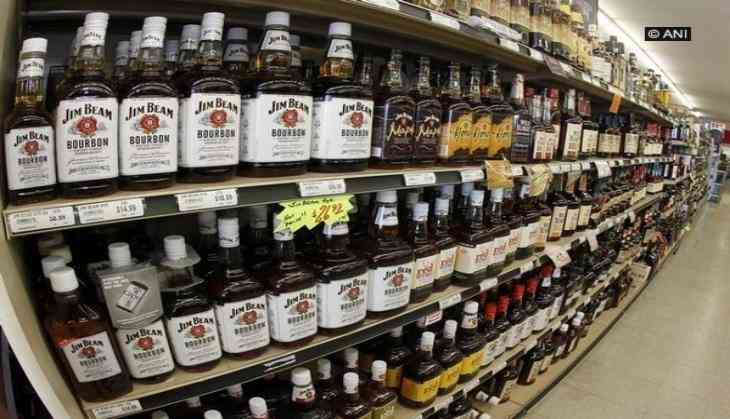 Water may be a scarce commodity in the desert State of Rajasthan but seemingly liquor flows here. Lakhs of liters of illicit liquor are confiscated by the Excise Department on a daily basis and emptied into the soil. There are groups agitating against liquor and demanding imposition of prohibition in the State but both the legal and illegal business of booze is apparently flourishing in the State.
Despite professed police action against smuggling of liquor, more than three dozen cases of illegal liquor are reported in Rajasthan every day. Not only this, nearly 26 people are arrested each day in connection with illegal liquor business.
According to the figures of Rajasthan Excise Department, nearly 1,200 cases are registered every month and 800 people are arrested. Besides action on liquor smuggling, raids are being conducted against units manufacturing country made liquor. In the past 15 months, a total of 17,972 cases were filed in Excise police station in Rajasthan. Similarly, 11,900 people were arrested in these cases.
"Many people involved in illegal liquor trade, on whom cases are filed, are still at large. We have seized 6.32 lakh litres of foreign liquor, 1.24 lakh litres of country-made liquor and 2.46 lakh beer bottles from different regions of Rajasthan," said an Excise official. During crackdowns 438 vehicles used for liquor transportation were seized by the police. These vehicles include trucks, cars and two-wheelers.
The illegal liquor trade is of two kinds. One is bad quality country liquor made in the villages and towns which are sold to the people of poor localities and slum areas. The second category is the smuggled liquor from the neighboring states like Haryana and Punjab and meant for illegal sale in Gujarat and other states.
Major income for Govt
With 12 per cent contribution to the total tax receipts, the Excise Department is the second largest tax revenue earner in Rajasthan. Income from liquor sale has been registering a compound annual growth rate of 20 per cent in the last five years in the state. In 2015-16, the state earned Rs 6,700 crore from excise duty. The department's target for 2016-17 is Rs 7,300 crore.
In the wake of the Supreme Court order on removing the liquor located near to the highways the state's Public Works Department (PWD) recently issued an order for denotification of 190 kilometres of 21 state highways passing through 16 districts and measuring 3,029 kilometres as urban roads or district roads. In the new state Excise Policy, the government has made provisions for 10 per cent concession in rates to liquor shop owners if they exceeded the target. Vice-versa there is a penalty for failing to lift adequate stock. Those who watch the sector point out that these steps are to achieve target of Rs 8,300 crore in the next financial year (2017-18) announced in the budget speech by Chief Minister Vasundhara Raje.
Protest against liquor
Along with all these, the public outcry against easy availability of liquor and growing drinking habits in the state too is getting louder. This is especially when Rajasthan has been a state where there is a steady demand for prohibition over the past four decades. The anti-liquor movement gained momentum recently after the sad demise of former MLA Gurusharan Chhabra after 33 days of protest in the form of hunger strike in the year 2015. Protests by women's groups are being reported from various parts of the state on a regular basis these days.