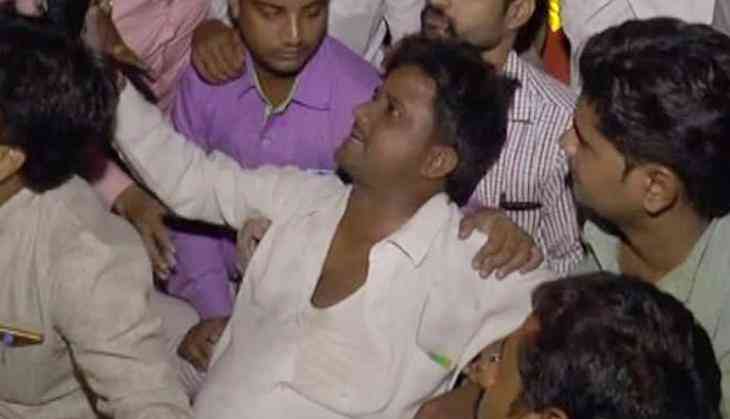 BJP workers accuse UP police of beating them
The Bharatiya Janata Party (BJP) workers on Sunday alleged that they were beaten up by several policemen outside the Landmark Hotel where they had gathered to meet Uttar Pradesh Sports Minister Chetan Chauhan yesterday.
"We are analysing the CCTV footage. If there was unnecessary use of force, we will take an action," the Superintendent of Police, Kanpur, said.
"I want a strict action against the accused policemen, who lathi-charged on us," the injured worker, who has been further sent for the medical examination, said.
The Bharatiya Janata Yuva Morcha (BJYM) also has been protesting against the police and have been demanding for a strict action against the accused poilicemen.
-ANI