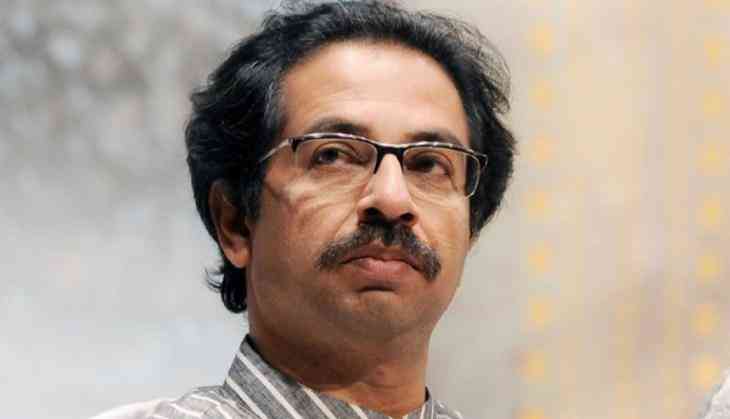 The Maratha ideologic party, Shiv Sena chief Uddhav Thackeray who tasted the dust in Palghar Lok Sabha By-poll by its own ally BJP and took a dig at the party and Election Commission as well. Thackeray says, his party won't consider as its defeat because BJP used to divide and rule tactic to win.
"I won't accept this as a defeat because the BJP used 'saam, dam, dand, bhed' (request, money, punishment, and division) to win," said Shiv Sena chief Uddhav Thackeray.
As Shiv Sena fielded the son of BJP lawmaker Chintaman Wanga whose death necessitated the bypoll. The decision led to sharp remarks from BJP leaders, including Maharashtra Chief Minister Devendra Fadnavis. While the Shiv Sena accused the BJP of betraying the Wanga family, UP Chief Minister Yogi Adityanath, during a rally in Palghar last week, said Shiv Sena had "back-stabbed" the BJP.
The Sena president hit back on a day the BJP lost the Kairana Lok Sabha seat in Uttar Pradesh to a united opposition. "People have taken away Yogi (UP CM Adityanath's) glee."
Kairana By-poll comes as a debacle of face for the BJP, just a couple of months after the party was in two parliamentary seats, including Gorakhpur --- a seat Adityanath held for five terms before vacating it to become Chief Minister and Phulpur --- a seat vacant after Keshav Prasad Maurya elected as Dy chief minister of the state.
After losing three seats in three months, the BJP's tally of elected members in Lok Sabha is now down to 272, as opposed to 282 seats it won in 2014.
"When BJP came to power in 2014, we thought this government is here to stay for at least 25 years. But after four years, they are losing most by-elections, which has reduced them to a minority now," mocked Mr Thackeray.
The BJP reacted with caution. "We respect the Shiv Sena It has the freedom to speak," said BJP spokesperson Sambit Patra.
The Shiv Sena also targeted the Election Commission over the malfunctioning of vote machines in the Lok Sabha bypolls. Unless the controversy is resolved, all political parties should consider boycotting elections, said Mr. Thackeray.
Also read: Dalit youth punished for working for BJP, killed and body hanged to tree with a chilling political message on shirt; party blames TMC