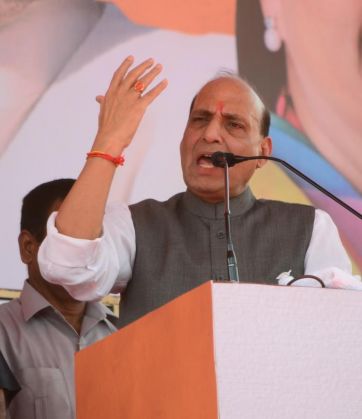 Senior Bharatiya Janata Party (BJP) leader and Union Home Minister Rajnath Singh will launch the party's 'parivartan yatra' on 12 August from Sonepur, Bihar ahead of the much discussed state assembly elections.
Union ministers Nitin Gadkari and Arun Jaitley will launch the two other phases of this yatra later. The BJP is speeding up its campaign in the state following a good response from the public during the two rallies held by Prime Minister Narendra Modi in Gaya and Muzaffarpur.
In July, Amit Shah, BJP President, had launched the party's high-tech 'parivartan rath' campaign in which he flagged off 160 GPS-fitted raths to reach out to people in all the villages across the state.
The BJP is also planning to hold one lakh meetings in the 100 days ahead of the assembly elections.