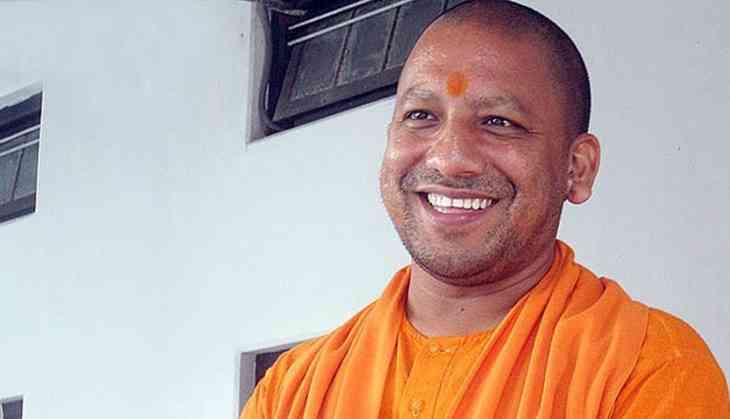 BJP stands in support of Adityanath's statement on triple talaq
Following Uttar Pradesh Chief Minister Yogi Adityanath's statement on triple talaq, Bharatiya Janata Party (BJP) leader Sanjeev Balyan on Tuesday asserted that women should be provided with their rights of choice and freedom.
'Everyone should stand against triple talaq. Women should be provided with their rights of choice and freedom. When we all speak for women empowerment, then why not abolish triple talaq system soon. We totally support Yogi Adityanath on his statement and the action that he wishes to take,' Balyan told ANI.
Resonating similar views, BJP leader Sudhanshu Trivedi said those who were against Adityanath had some hidden agenda attached to it.
'Women have been deprived of their rights since the very beginning and if Adityanath is standing by them, then it is good. After him coming to power, a lot has changed in the state,' Trivedi told ANI.
A day before, Adityanath attacked those not speaking out against the triple talaq issue, saying they were equally guilty of the ones practicing it.
'People maintaining silence are equally guilty,' Adityanath said while addressing a launch of a book on former prime minister Chandra Shekhar Singh.
Quoting Singh, the Chief Minister said, 'If our criminal suits and marriages are similar, then what is harm to implement Uniform Civic code in the country.'
Earlier, Prime Minister Modi said that justice should be given to Muslim women by eradicating the practice of triple talaq in the country.
'Our Muslim sisters deserve justice. We should try to solve this issue at the district level. We should also proceed on the formula of a new India. We can't simply move forward on a slow pace, but charge ahead with full speed,' he said during the BJP National Executive Meeting here.
During a discussion on the National Commission for Backward Classes, the Prime Minister suggested that the party should hold conferences for 'backward Muslims'.
-ANI