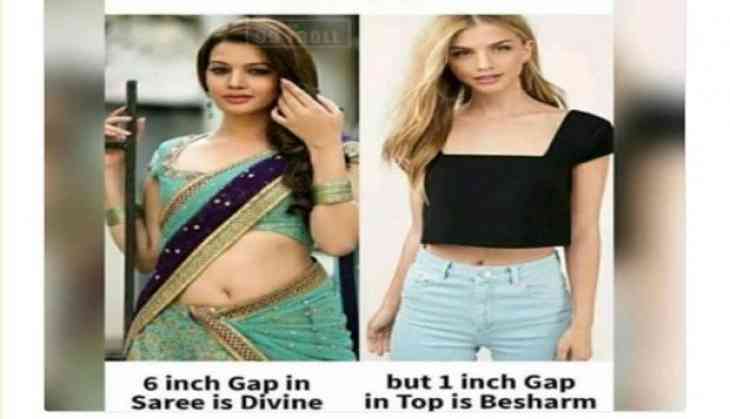 A spokesperson of Bharatiya Janata Party raised the question on the complete Muslim community by posting a controversial tweet. BJP spokesperson Shalabh Mani Tripathi wrote a controversial statement on social media site Twitter that ' People born and grown up in the Halal tradition, always look for the 'gap', they instantly need every type of treatment'. Actually, before this a Muslim reporter Tuffel Ahmed raised a question on the pity situation of the women in the society and also corrupt thinking of the people towards them.
Tuffel Ahmed shared two pictures on the Twitter and wrote that 'many people will not put efforts to think. This tweet is not about the saree and jeans instead it's about the way people think about the women and it displays their mentality which consists hate and nudity. But while giving the answer to the question raised by a reporter the BJP spokesperson put the question on the whole Muslim community.
What is Halala? Halala means 'Nikah Halala'. According to the law of Sharia, If a Muslim man has given divorce to Muslim women then he can not marry her again until the women married to someone and divorced that third person. But this is valid only if this happened coincidentally not perpetually.
In additional information, the apex court prohibited the triple talaq, popular in the Muslim community. Supreme court declared triple talaq as unconstitutional practice and instructed the central government to make a law in 6 months. The popular polygamy and Halala in Muslim against is considered against the rights of the women.
Also read: NEET Result: Rajinikanth expressed grief over 17-year-old girl committing suicide in Tamilnadu