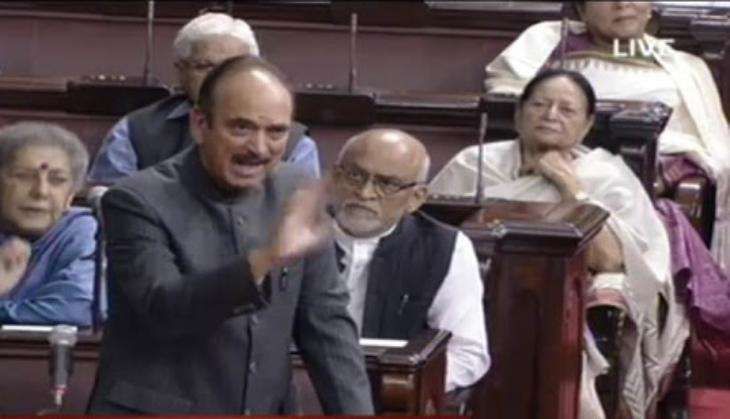 While the Union Ministers and Bharatiya Janata Party MPs are demanding his apology for comparing the impact of the ban of notes with terrorist attacks, Leader of Opposition in the Rajya Sabha Ghulam Nabi Azad on Friday said there is no question of apologising for his remark.
Talking to the media, Azad said, "BJP should seek an apology for pushing the country to edge. The kind of situation that is presently created it is all because of the BJP government."
Prime Minister Narendra Modi and senior ministers of his government meanwhile met in the former's chamber in Parliament this morning.
Also Read: Parliament Winter Session Day 3: Uproar in Rajya Sabha over demonetisation
Union Minister of State for Minority Affairs Mukhtar Abbas Naqvi today raised Azad's controversial remark in the Upper House and said, "Congress is trying to destroy the fight against corruption."
"The Leader of Opposition in the House should apologise to the nation for his comments against the Prime Minister, who is fighting for the poor and the weak," he added.
On day 2 of the Winter Session, both Houses were adjourned yesterday as a united Opposition demanded a debate on demonetisation, including voting, which was rejected by the government.
Also Read: Demonetisation: Select petrol pumps to dispense cash up to Rs 2,000 from today
Opposition parties attacked the Centre saying the demonetisation move has hit the poor and the marginalised.
--ANI