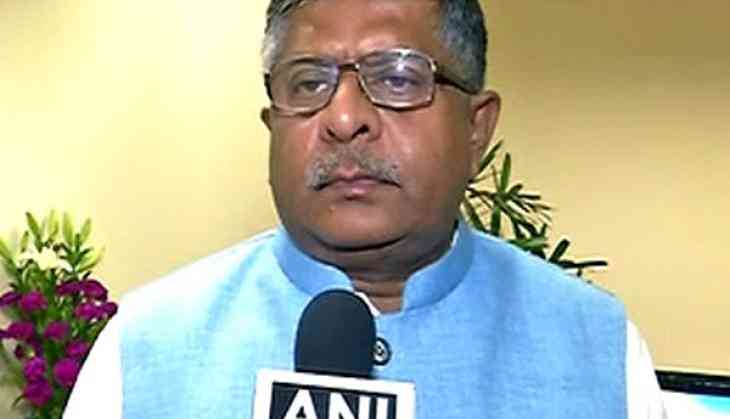 With the political parties criticising the Centre over the glorification of Major Leetul Gogoi, who tied a man to a jeep in Kashmir purportedly as a 'human shield' against stone-pelters, Union Law Minister Ravi Shankar Prasad on 23 May questioned the 'dual mindset' of the Opposition for keeping silent on the sacrifices by the bravehearts and killing of innocent.
"I do not want to comment on the Army. But the Army personnel that were trapped would have been killed if not been rescued by Major Gogoi. We should never forget that he saved 19 people's life. And the Opposition who is raising questions, I would like to ask them to explain why they are silent over Lt. Ummer Fayaz incident. This is a kind of dual mindset. It is not right to keep silent over the martyrdom of patriotic people and killings of innocent people," Prasad told ANI.
Earlier, the political parties were left irked when Major Gogoi was awarded by Chief of Army Staff's (COAS) Commendation Card for his sustained distinguished service till now in counter-insurgency operations in the state, citing that his measures against stone-pelters would only aggravate the situation in the Valley.
The officer was awarded by Army chief Gen. Bipin Rawat during his recent visit to Jammu and Kashmir.
Major Gogoi was in the spotlight after a video shot during the April 9 Srinagar Lok Sabha by-polls, posted on the social media, showed a man tied on the bonnet of an Army jeep in Jammu and Kashmir's Badgam.
The video went viral and sparked a major controversy, with one faction condemning the Army's action while the other commended their ingenuity.
The Court of Inquiry regarding April 9 incident is under finalisation.
-ANI