Namit Hans
| Updated on: 13 February 2017, 3:28 IST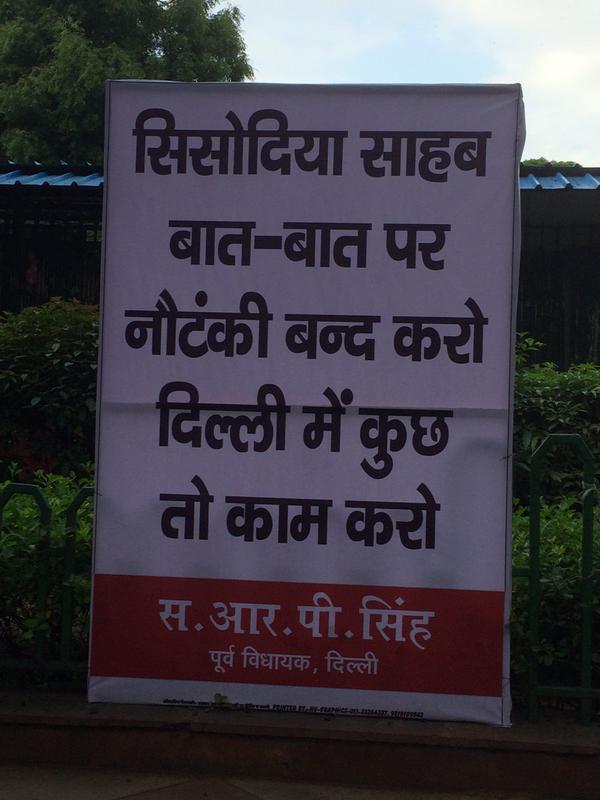 Attacking the ruling Aam Aadmi Party in Delhi for its expenditure on advertisements, the BJP has put up hoardings of its own in the state, talking about how the AAP's expenditure on advertising could have been spent on developmental schemes instead.
The hoardings question AAP's allocation of Rs 526 crore in the budget for advertisements and promotional activities.
"200 new schools and 50 new colleges can be opened with this money and people can get 2,000 new buses. 1,000 unauthorised colonies can get drinking water, five lakh people can get pension for one year and one lakh youth can get employment", said the hoardings.
ANI tweeted:
Delhi: BJP puts up hoarding, asks question from Delhi Government over women security, & other promises made by AAP pic.twitter.com/ktcC15yCMS

— ANI (@ANI_news) August 1, 2015
The AAP is already facing criticism for its hoardings targeting the BJP and Narendra Modi. The party took down those hoardings a day after the sudden death of former president of India, APJ Abdul Kalam, stating that it was done in his honour.
The Delhi High Court has asked the AAP to submit details about their expenditure on advertisements and the source of the money on 3 August. The order came after a
Congress
leader filed a complaint against them for misusing money in the public exchequer.