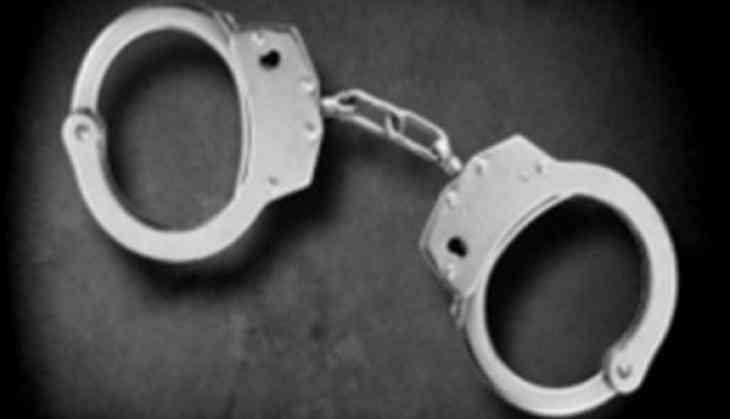 A ruling BJP MLA's gunner and servant were 21 July arrested for alleged sexual harassment of an 18-year-old at his official residence in posh Hazratganj area here, police said.
The incident occurred yesterday at the official bungalow of legislator Saurabh Srivastav when he was not there. His gunner Manoj Tiwari and servant Sohan Lal allegedly sexually harassed the girl and tried to extort money from her.
"An FIR has been registered in the matter under IPC sections 354A (sexual harassment), 384 (extortion) and 504 (intentional insult). The accused have been arrested," Senior Superintendent of Police, Lucknow, Deepak Kumar said.
The matter came to light when the MLA from Varanasi Cantt got a call this morning from the victim's mother and he immediately informed the senior SP about the matter and also rushed to his allotted accommodation in Bulter Palace.
"I was on morning walk when I got the call and immediately rushed there. When I reached there, I locked the room of the gunner from outside and called the SSP and got him arrested," the MLA told PTI.
"Our Chief Minister Yogi Adityanath government's objective is that no guilty should be spared. The gunner tried to molest the girl after promising to save her brother from police as he was once arrested in a theft case," the MLA said.
Srivastav said he has assured all help to the girl and her family in getting justice and would ensure that those involved in the misdeed got due punishment.