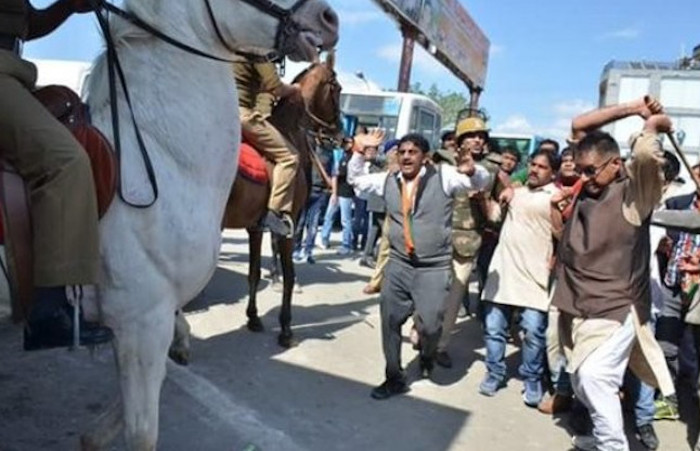 On Tuesday, Bharatiya Janata Party (BJP) MLA Ganesh Joshi, who has been charged with cruelty towards animals, has been granted bail on a personal bond of Rs 25,000 by a district court.
Joshi, who was arrested last week by Dehradun authorities, has been accused of breaking police horse Shaktiman's left hind leg during a BJP protest march.
After the brutal attack, Shaktiman's injured hind leg was amputated in an emergency life-saving surgery that took place on Thursday.
The ACJM Court in Dhakrani had earlier rejected his bail plea following which he was sent to judicial custody for 14 days.
- With ANI inputs