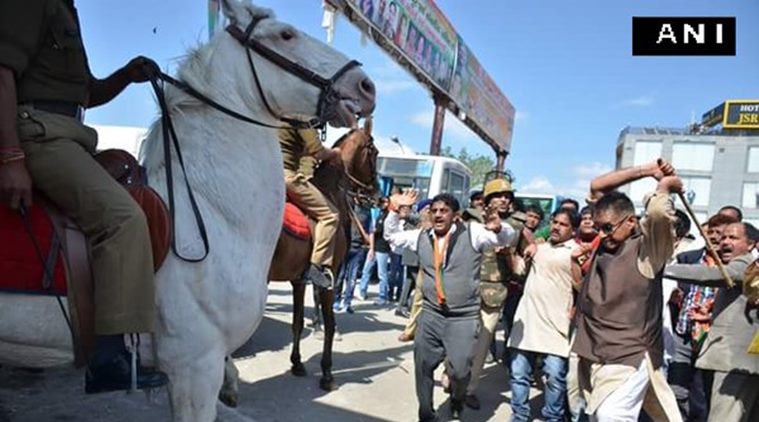 A BJP MLA in Uttarakhand allegedly attacked a police horse during a protest in Dehradun on Monday, leaving it with multiple fractures that may mean its rear leg will have to be amputated.
The MLA, Ganesh Joshi, denies the attack and claims he is being falsely implicated.
Uttarakhand Chief Minister Harish Rawat visited the police lines to check on the condition of the horse, reports The Indian Express.
As news of the incident spread, it caused social media outrage on the issue of cruelty of animals.
An FIR against the BJP MLA and his unidentified associates charges them under the Prevention of Animal Cruelty Act, and IPC Sections 429 (mischief by killing or maiming cattle, etc., of any value or any animal of the value of fifty rupees) and 188 (disobedience to order duly promulgated by public servant). No arrests have been made so far.