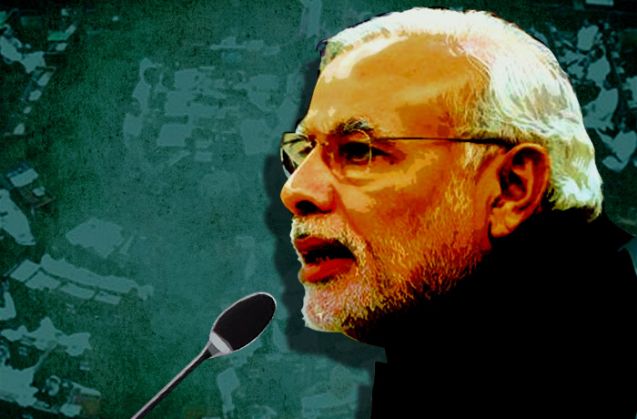 Vinod Samaria, a BJP leader from Agra, has threatened to commit suicide if the party does not soon pay its bill for a train he had booked on the party's behalf, but in his name, in 2014.
Samaria, who was head of the BJP's Fatehpur Sikri unit two years ago, has been receiving constant reminders from the railways for the payment of Rs 12.3 lakh for a train used to take BJP supporters from Agra to Lucknow for a rally by then Prime Ministerial candidate Narendra Modi.
"The initial booking amount was Rs 18.4 lakh and paid from the party fund. Later, four stoppages were added which took the bill to Rs 30.7 lakh," Samaria told the Hindustan Times. The railways are now pressing him to pay the remaining amount.
"I am a farmer with limited resources," said Samaria. "The initial amount was paid from the party fund and the balance should also be paid from it. But despite repeated requests, party leaders only come up with assurances."
Samaria has written to railway minister Suresh Prabhu, state BJP president Laxmikant Bajpai and other leaders. "Bajpai first told me the payment would be made by March 31, but now says it will take six months," he said. "If it is not cleared, I will have no option but to commit suicide."
In response, Bajpai said: "I assured him this was the party's responsibility and he needn't worry. Many trains were booked for the rally and payments for all were cleared barring this one in which a dispute arose. We are in correspondence with the railways and the party will comply with whatever settlement is reached."