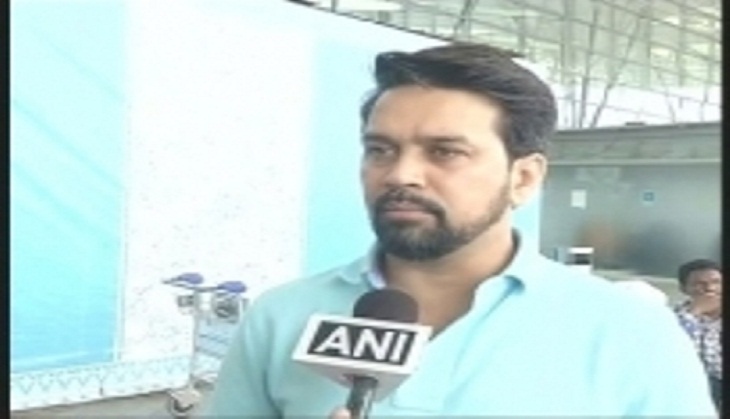 After BJP MP Kirti Sommaiya announced that he is likely to discuss the Ishrat Jahan case in the Lok Sabha session, BJP leader Anurag Thakur has also said that he will raise the Ishrat Jahan encounter case in the Parliament.
Earlier, the BJP had questioned the Congress' silence over reports claiming that former Union home minister, P Chidambaram, had signed the first affidavit in the Ishrat case, and accused the grand old party of hatching a conspiracy against the people of India with a political agenda.
"Latest revelation on Ishrat Jahan has actually nailed Chidambaram and the Congress because of the dubious way with which they wanted to implicate Narendra Modi. They have done great disservice to the country," Prakash Javadekar told ANI.
Echoing similar sentiments, Minister of State for Home Kiren Rijiju alleged that there could be more people. 
"Chidambaram Saheb was the home minister, who was responsible for India's security. And if the home minister starts playing with the country's security, what will happen to the nation. I am asking how a home minister can absolve a terrorist on his own, there must be a grand design behind that, in which more people will be involved. A responsible home minister can't play such a big game with the nation's security," Rijiju said. 
Media reports revealed that Chidambaram had in fact signed the first affidavit, which declared Ishrat and three others as terrorists, but gave all four a clean chit a month later as serious amendments were made in the second affidavit also signed by him.
The first affidavit in the encounter case stated that Ishrat was a LeT operative, who was part of a plot to assassinate the then Gujarat chief minister Narendra Modi.
Chidambaram had initially claimed that the first affidavit declaring Ishrat and three others as terrorists was filed in the court without his approval, adding that he had made some editorial changes to avoid misinterpretation when the matter was brought to his notice.
Chidambaram, however, completely altered his stance in the second affidavit, saying that intelligence inputs on Ishrat and the three others did not constitute conclusive proof and favoured a Central Bureau of Investigation (CBI) probe in the encounter.
--ANI