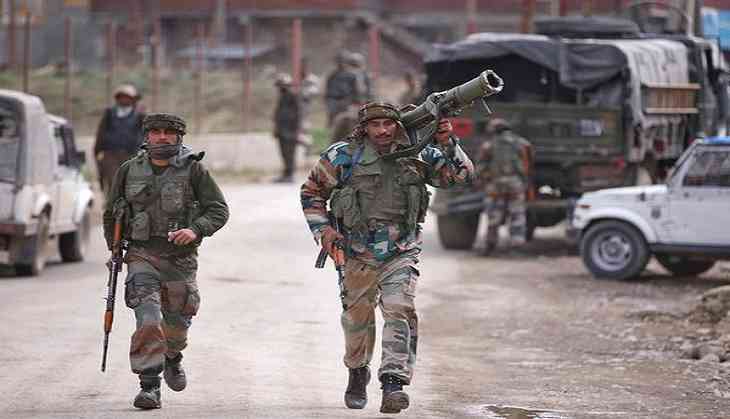 Expressing delight over the death of two terrorists in the Sopore encounter earlier in the day, the Bharatiya Janata Party (BJP) on 1 June said no terrorist activities will be tolerated in the nation, adding that the Indian Army is competent enough to tackle any such issue.
"Our policy towards terrorism and terrorist organization is absolutely clear. Those activities will not be tolerated in the country and they will have to meet the same fate as the others have met in the past," BJP leader Zafar Islam told ANI.
He added that the terrorists will have no room to manoeuvre in the country as the Indian Army is more than competent to deal with such terrorists and terrorist organizations.
Meanwhile, Janata Dal (United) leader Pavan Varma said that the government needs to step up its ability to prevent such activities, adding that the Indian armed forces must have provided all assistance and support in order to achieve the goal.
"In Kashmir now there are two factors that need to be tackled with great consistency. One is the continued infiltration from Pakistan into Kashmir. The second is the role of the Hurriyat as its role is becoming consistently negative and the call for the protest in the Valley was also made by the Hurriyat," he added.
Varma further said that the time has come for the government to review the earlier notion that the Hurriyat can be in any form.
Two terrorists were killed in the Sopore encounter that started in Nathi Pora area of Jammu and Kashmir on 1 June.
The encounter started few hours ago.
Terrorists on 31 ma hurled grenade at a Police party near Jammu and Kashmir Bank in Sopore.
As many as four police personnel were injured in the incident.
Since the end of October 2016, armed robbers have struck at various branches of banks in Jammu and Kashmir, looting nearly Rs. 92 lakh in 13 separate attacks.
There have been four incidents in four days this month, beginning with the bloody attack on a cash van on May 1 during which militants shot dead five policemen and two bank security guards, and including two attacks in two hours in adjacent villages in Pulwama.
The incidents coincide with the spike in militancy and mass protests that followed the killing of Hizbul Mujahideen militant Burhan Wani last July.
-ANI