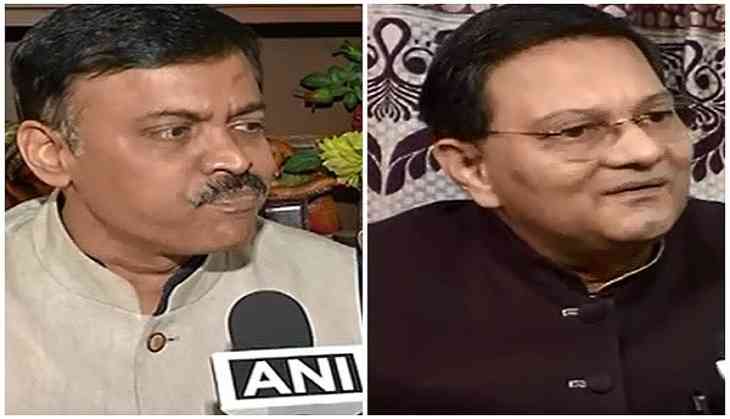 The Bharatiya Janata Party (BJP) on 27 October slammed Congress vice president Rahul Gandhi after he launched a scathing attack on Prime Minister Narendra Modi government over the issue of growing unemployment
BJP leader G.V.L. Narasimha Rao attacked the Congress party by saying that they are under ventilator support.
"Rahul Gandhi and the Congress party are desperately hoping that their bantering on the economy of the country will make people support the Congress party which itself is on ventilator," he told ANI.
"The economy is safe in the hands of Prime Minister Modi. The transformation of economy with various implementations is rattling the Congress party that why Rahul Gandhi can be seen indulging in crass talks and behaving like a C-grade comedian," added Rao.
Echoing similar views, another BJP leader C.K. Bose asserted that the Congress leaders should grow up now.
"Congress vice president Rahul Gandhi should grow up because he has been in public life for a long time now. It seems his maturity level is rather low. We as nation have inherited problems from the erstwhile Congress regime. Bold and historic decisions have been taken up in independent India for the first time by National Democratic Alliance (NDA) government," he told ANI.
On Thursday, Rahul Gandhi, while attending the 112th Annual Session of PHD Chamber of Commerce attacked the PM Modi led government by saying that the rising unemployment in India was 'MMD: Modi Made Disaster'.
-ANI