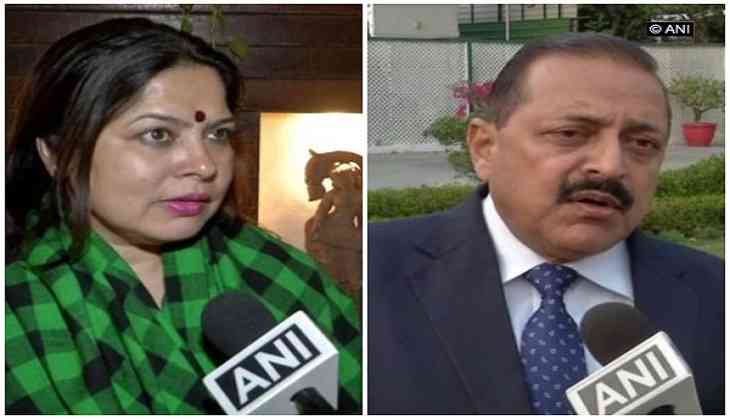 The Bharatiya Janata Party (BJP) has hit back at Congress President Rahul Gandhi for taking a jibe at the Centre over the proposed Naga peace accord that is pending since February 2015.
MoS Jeetendra Singh targeted the political lineage of Gandhi, saying the Congress Party failed to resolve the issue even as it stayed in power for a long time since independence.
"He is conveniently forgetting that the party that ruled for at least 50 years in Congress. It is their doing and baggage. In fact, the improvement in the security situation in the Northeast now was never so in the last 50-60 years. Why wasn't it? That is a question the Congress needs to answer," Singh told ANI.
"If there was unrest in the region before, there might have been political greed behind. They have to answer this question instead of commenting on our three years of work," he added.
BJP MP Meenakshi Lekhi termed Gandhi's jibe a failed attempt to turn the tide in the upcoming assembly election in Nagaland.
"Congress is losing in Nagaland and it is very, very apparent from the tweet which Gandhi has coined," Lekhi said.
Lekhi also said the Congress is on ground zero in Nagaland and is merely seeking attention in a state in which it is almost wiped out.
On Sunday, Gandhi took to Twitter to raise the issue of Naga accord that the Prime Minister had proclaimed to sign in August 2015, and said, "August 2015, Mr Modi claims to create history by signing the NAGA accord. Feb 2018, Naga Accord is still nowhere to be found. Modi Ji is the first ever Indian PM whose words don't mean anything. #CantFindTheAccord."
-ANI