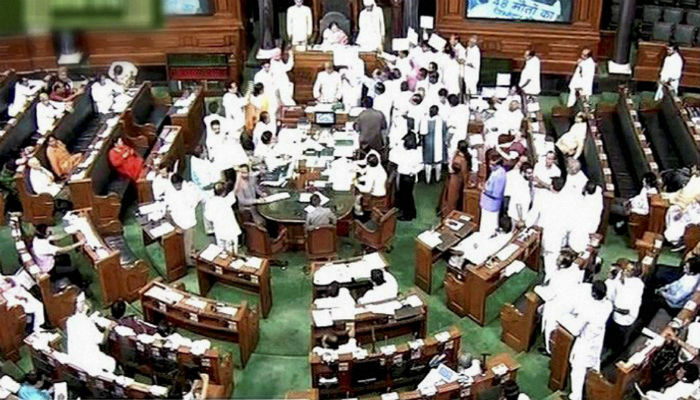 BJP president Amit Shah is devising an 'aggressive' campaign to defend its actions in Parliament over the issues of charging students from JNU with sedition for allegedly shouting anti-national slogans, and the suicide of Dalit student Rohith Vemula, reports The Indian Express.
Party leaders say the issue has stimulated support for the BJP from all over the country, and that the protests against the party's actions come only from a minority of liberal elites, supported by the English language press.
"Get out of New Delhi and see who all are supporting us," said a senior BJP leader. "Most of those who are protesting are fringe groups."
Calling it "a fight of ideas", the BJP said it would use this debate in Parliament as a strategy to isolate JNU students and staff who support the Maoist philosophy and freedom for Kashmir.
"We are ready to debate JNU, we will present a robust defence of our actions," said the party leader. "Any debate will be Advantage BJP. There is not an iota of surprise that strong reactions have come from Leftists and JNU scholars. What else do you expect from Maoists and their supporters? They were always against us; and now more than ever because despite their campaign, people gave us a majority in Parliament."