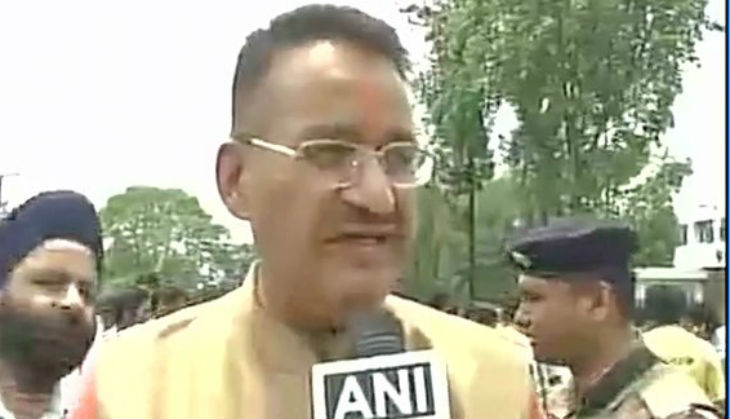 With the conclusion of the crucial floor test in the Uttarakhand Assembly on 10 May, the Bharatiya Janata Party has claimed that the Congress managed to grab the majority of votes in the confidence motion through the sheer power of money.
"Given the way the Congress used its sheer force to garner majority, the BJP did have a moral victory but failed in terms of numbers. But the nation saw how they used money to sway people over to their side to garner majority, that is why we fell short of numbers," BJP leader Ganesh Joshi told ANI.
Former chief minster Harish Rawat said that the 'dark clouds' over Uttarakhand would finally drift away through the Supreme Court's formal announcement tomorrow.
"I thank the Supreme Court and I am sure that after the decision tomorrow, normalcy will return to the state as it is a victory for Uttarakhand. I don't want to comment on what happened inside during the floor test. The details will be revealed tomorrow. I thank the people of Uttarakhand for showing faith in us," Rawat said.
Congress leader Indira Hridayesh told ANI about the details of what happened during the floor test and asserted of a positive outcome for the party.
"We reached early and took out seats. We had been instructed earlier that those who vote in favour will sit on the right and those against on the left. After being seated the Speaker read the entire procedure and then began calling out names of the candidates who raised their hands indicating their motion. 33 of our candidates cast their votes in the motion," she said.
Adding that the result of the floor test was a clear message to the nation and political parties, she asserted that the BJP could not have been given a more smashing reply as they had openly indulged in murdering democracy and putting the development of Uttarakhand on a standstill.
The proceedings of the floor test were video-graphed and the results of the voting will be placed before the Supreme Court tomorrow in a sealed cover.
-ANI