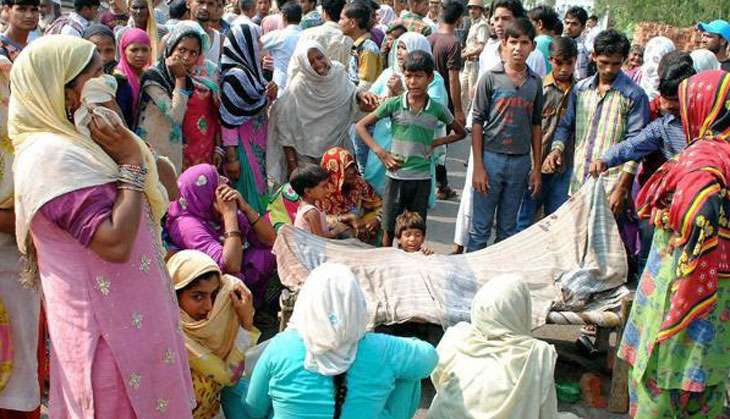 Aishwarya Singh, one of the prime accused in the Bijnor killings in which three members of a Muslim family were killed during on 16 September, surrendered to police on 1 October.
Singh, who is an advocate, had been absconding for the last 15 days. He is accused of instigating Sansar Singh and his supporters which resulted in the clashes in Peda village of Bijnor in Uttar Pradesh. Singh has also been accused of being present at the site of the crime. So far, 19 suspects including Singh have been arrested in this case.
ADG (law and order) Daljit Singh Chaudhary informed Catch of Aishwarya's arrest. All the 18 accused who have been arrested and interrogated confirmed Aishwarya's involvement.
In addition to several photographs, police have other crucial evidence against the defendants. Also, Aishwarya Singh's gunman Sonu is still at large. According to police, Sonu was also a aprt of the group that fired at Peda village during the clash.
BJP leaders and Aishwarya's supporters organised a 'mahapanchayat' in a banquet hall inviting the Jat community. But, the police didn't allow the mahapanchayat to be held and imposed section 144 in Bijnor.
Aishwarya Singh is also the district president of the advocates' union. His association with BJP is evident from the billboards hung in Bijnor. Also, according to local journalists, Aishwarya Singh working towards acquring a BJP ticket for the coming assembly elections in Uttar Pradesh.