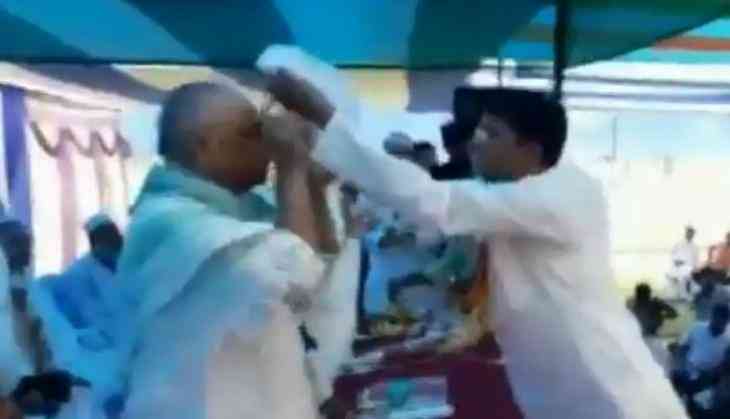 Bihar Minister Bijendra Prasad Yadav stirred a controversy after he refused to wear a skull cap offered to him at a public rally in Bihar's Katihar yesterday.
The incident took place at the Muslim leaders' conference Talimi Bedari, organised by the Janata Dal (United), where Yadav was the chief guest.

When one of the organisers tried to put a skull cap on his head, the minister took it in his hands and gave to his assistant standing behind him. Some of the Muslim leaders protested against Yadav's refusal to wear a skull cap.
The state energy minister is considered the third senior-most minister of Bihar Chief Minister Nitish Kumar's cabinet after Deputy Chief Minister Sushil Modi.
-ANI