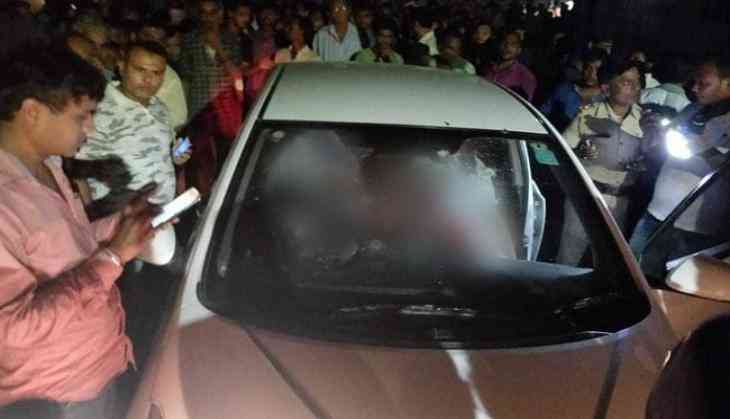 Samir Kumar, former mayor of Muzaffarpur and his driver were allegedly shot dead by a group of unidentified men in Banaras Bank Chowk in Bihar on Sunday. Around 17-18 rounds of bullets were fired at the deceased with an AK-47 assault rifle. The incident reportedly took place around 7 pm in the evening.
Police have registered a case into the matter. According to IANS, police said the criminals stopped the former mayor's vehicle, fired dozens of bullets at the duo and fled.
The CCTV footage of the murder of former Muzaffarpur mayor Samir Kumar has been released. In the video, it can be seen that two unidentified gunmen firing at the mayor and his driver after stopping the car near Banaras Bank Chowk.
As per media reports, Samir Kumar and his driver were travelling in a Hyundai Accent car, that was overtaken by a motorcycle. This attack led the dead of Samir Kumar and his driver on the spot. After the attack, the assailants by firing in the air fled the spot.
The reason behind the killing is still unclear. "We are investigating the case. More than 20 rounds using AK 47 have been fired in this incident. Several empty bullet cartridges have been recovered from the crime scene. We are scanning through the CCTV footage to identify the criminals," said Mukul Ranjan, Town DSP, Muzaffarpur.