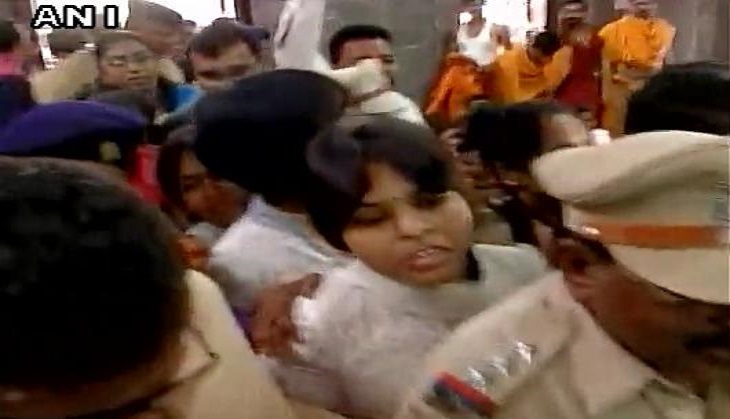 After recently entering Mumbai's Haji Ali Dargah and the famous Mahalaxmi temple in Kolhapur, despite resistance from temple authorities, women rights activist Trupti Desai is all set to enter the sanctum sanctorum of Kapaleshwar Mandir in Nasik, on 26 May.
India Today quoted Desai as saying, "Last time, when we tried to enter the temple, we were told by the priests that we are of lower caste, and hence they would not allow us to enter the inner sanctum."
Last month, the Bhumata Brigade leader was hospitalised after a scuffle while entering the famous Mahalaxmi temple in Kolhapur. She told ANI that the people who attacked her wanted to kill her. She alleged that they had pulled her hair, torn her clothes and had abused the activists.