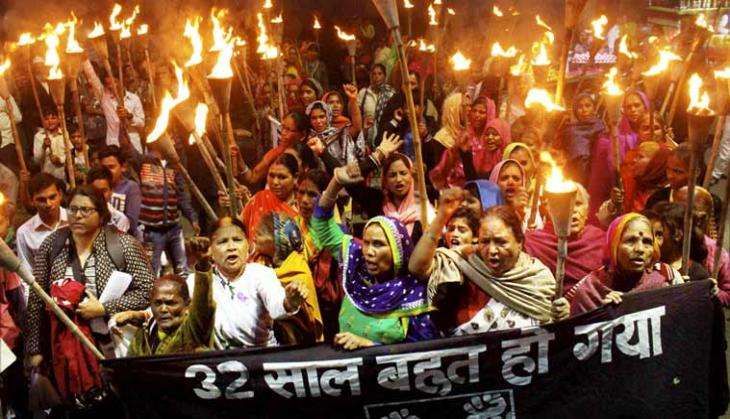 Bhopal is observing 32nd anniversary of gas leak tragedy on Saturday as on the intervening night of 2 and 3 December in 1984, several hundred people were killed and scores of people were maimed for life when the Methyl Isocyanate gas was leaked from the pesticide plant of Union Carbide.
Even after 32 years, the victims of Bhopal gas tragedy are facing problems like proper medical facilities, better living conditions and employment. Toxic waste lying in the defunct Union Carbide is yet to be disposed off. Non Government Organisations working among gas victims are organizing different functions including meetings and protest rallies to mark the 32nd anniversary of gas leak tragedy.
An all-religion prayer meeting will be held at Bhopal's Barkatullah Bhawan to pay homage to the victims. Chief Minister Shivraj Singh Chouhan will be present on this occasion.
-ANI