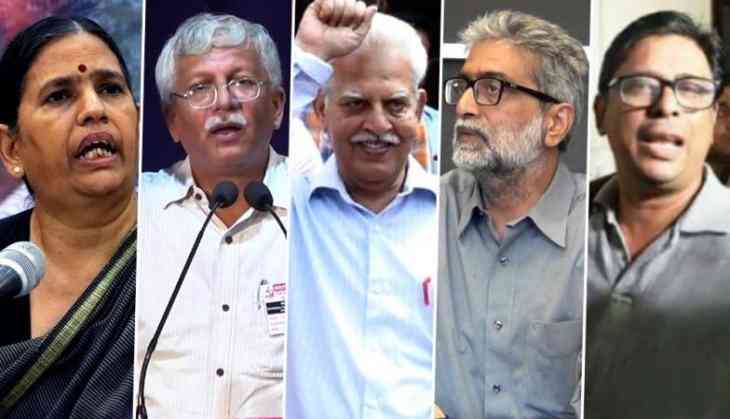 The Supreme Court will be going to pronounce its verdict on the five activists, who were arrested in the connection with the Koregaon-Bhima violence case after the plea by historian Romila Thapar and others, were seeking the immediate release of the activists and also SIT probe into the case.
However, a bench headed by Chief Justice of India Dipak Misra had reserved the judgement on 20th September after counsel for both parties, including senior advocates Harish Salve, Abhishek Manu Singhvi and Additional Solicitor General Tushar Mehta, concluded their submission.
The five activists Varavara Rao, Sudha Bharadwaj, Arun Ferreira, Vernon Gonsalves and Gautam Navlakha, were in jail since 29th August.
However, a plea was filed by Thapar, economists Prabhat Patnaik and Devaki Jain, sociology professor Satish Deshpande and human rights lawyer Maja Daruwala, for the immediate release of the activists and also sought the probe into the matter.
Meanwhile, the five activists had been arrested from their respective homes by Maharashtra Police in the connection with the violence.
he Maharashtra police had arrested them on August 28 in connection with an FIR lodged following a conclave -- 'Elgaar Parishad' -- held on December 31 last year that had later triggered violence at Koregaon-Bhima village in the state.
The apex court had on September 19 said it would look into the case with a "hawk's eye" as "liberty cannot be sacrificed at the altar of conjectures".
The apex court had also said that it may order an SIT probe if it found that the evidence has been "cooked up".
-With PTI inputs
Also read: