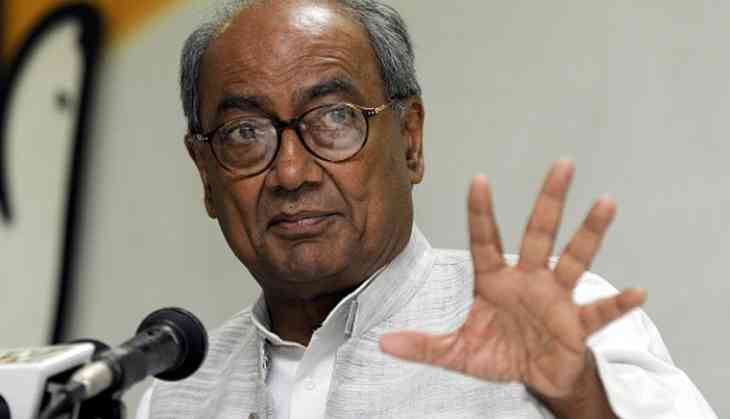 In a recent development in the Bhima-Koregaon case, the Pune police has recovered several letters and the police has said that they are investigating the matter.
The reports suggests that in one of the letters, senior Congress leader Digvijay Singh's mobile number has been found and it is being alleged that he might be involved in the conspiracy of Bhima-Koegaon.
The Pune police is investigating the matter and has held that new evidences have suggested that there was certainly a plot to kill Prime Minister and that these activists have been involved in the movement.
DCP of Pune, on reports of Digvijay Singh's number being found in 1 of the ltters has said, "On basis of probe,some letters were recovered. In those letters,few mobile numbers have been found,we're investigating."
Former CM of Madhya Pradesh and senior Congress leader Digvijay Singh has clarified his stand on the issue and has said that he is nowhere involved in the case and he is ready to face any action by the Narendra Modi, Rajnath Singh and Devendra Fadnavis.
Singh said, "The phone number they are mentioning is avaible to everyone via Rajya Sabha's portal. I haven't used it since last four years. If I am involved in any kind of anti-national activities then Modi Ji, Rajnath Ji & Fadnavis Ji can take action against me."
The Bhima-Koregaon case pertains to the violent clash which broke out during the celebration of the event on December 31 and January 1 2017-18, and it was alleged that the CPI (Maoist) was actively playing a role and there was a plot to kill PM Narendra Modi.
Also read: CBI crisis: Joint director MK Sinha alleges NSA Ajit Doval of interfering in Rakesh Asthana probe and stalling
The phone number they are mentioning is avaible to everyone via Rajya Sabha's portal. I haven't used it since last four years. If I am involved in any kind of anti-national activities then Modi Ji, Rajnath Ji & Fadnavis Ji can take action against me: Digvijaya Singh, Congress pic.twitter.com/dIFD53fO1q

— ANI (@ANI) November 19, 2018
Bhima Koregaon case:"On basis of probe,some letters were recovered. In those letters,few mobile numbers have been found,we're investigating," says DCP Pune on reports of Digvijaya Singh's number being mentioned in 1 of the letters police seized from arrested activists in the case pic.twitter.com/YY1UsdOJw0

— ANI (@ANI) November 19, 2018