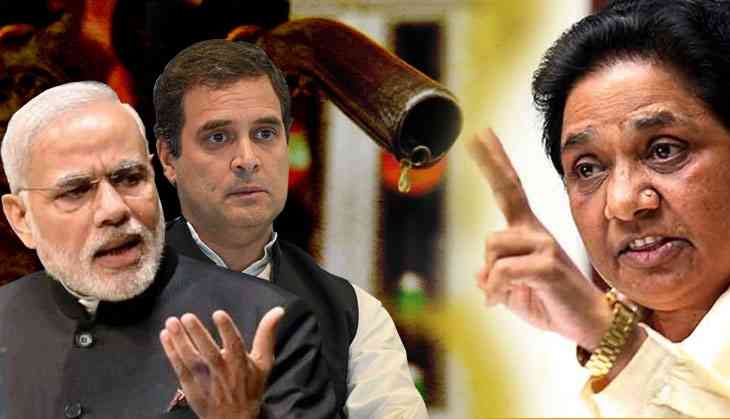 BSP supremo Mayawati attacked both the BJP and the Congress for the price of petrol and diesel. Mayawati compared Congress and BJP's policies and hold both the parties equally responsible for the hike of petrol-diesel prices across the country, in a press meet on Tuesday, a day after s nationwide shutdown call over protests against the hike in petrol-diesel prices called by Oppositions-led by Congress.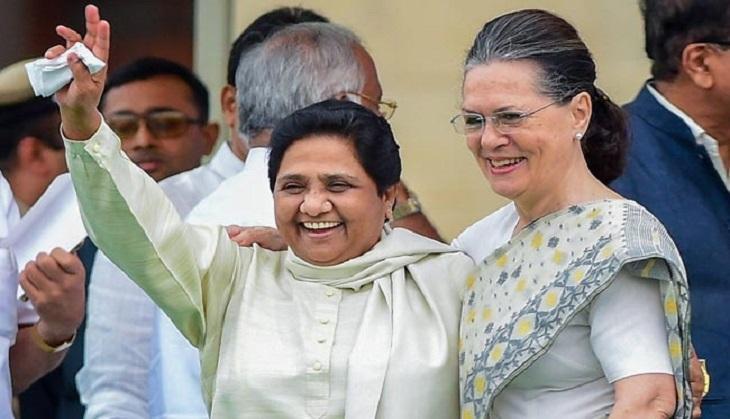 Mayawati's BSP had not participated in the protests on Monday. Mayawati said that BJP is also walking on the same path on which the Congress had gone and made the country suffer in economic calamity. Mayawati hard targeted the Congress, while Rahul Gandhi is trying to get the alliance with the BSP before Lok Sabha and Madhya Pradesh elections.
Mayawati said that the Center argues that it can not control prices of petrol-substances. The BSP does not agree with their argument. She said that if the Center wants, inflation can be over.
She has alleged that the central government has made the people helpless. Especially the poor and minors are facing huge difficulties due to inflation.
Over hike in prices of petrol and diesel, this time the opposition including the Congress are attacking the Modi government. On Monday, At least 21 parties have participated in the bandh under the leadership of Congress chief Rahul Gandhi.
At the same time, BJP claims that the increased prices of petrol and diesel are for global reasons. At the time of UPA, there was more inflation.
Also read: Bharat Bandh: RJD MLA took out protest on a bullock cart; this is what happened after seeing red when one bull went berserk