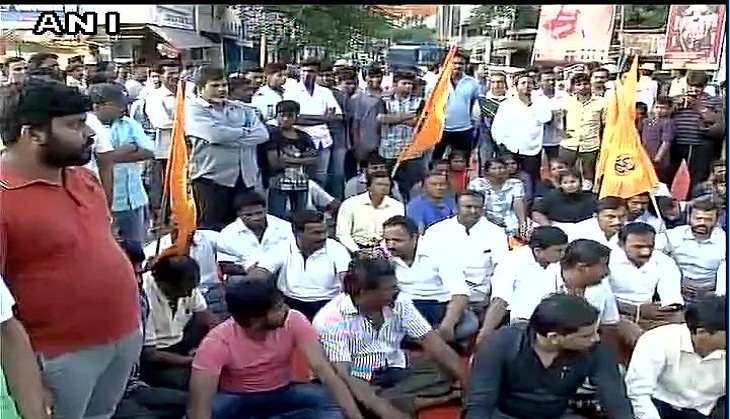 On 17 October, Bengaluru saw protests being staged by the Rashtriya Swayamsevak Sangh (RSS) and Bharatiya Janata Party (BJP) against police inaction in the wake of the killing of RSS activist Rudresh.
Expressing his ire, one of the protestors said such an incident did not take place in the last 15 years and questioned the police inaction into the matter.
"I condemn the police action as so far they have not arrested anybody, on whose pressure are they keeping quiet," he added.
Watch the video footage here:
A 35-year-old RSS worker named Rudresh was hacked to death by two men, who repeatedly struck him with machetes on a busy street on Sunday.
Rudresh was returning from an RSS meeting on his bike when he was attacked by two men, who were also on a bike and wore helmets. They first knocked Rudresh down from his bike and then hacked him with machetes near a busy shopping zone on the Commercial Street.
After the incident, he was rushed to Bowring Hospital where he was declared brought dead on arrival.
Later, the body was sent to Victoria Hospital for post-mortem.
Rudresh was a resident of Bengaluru and worked as a construction contractor. He is survived by his wife and two children.
--ANI