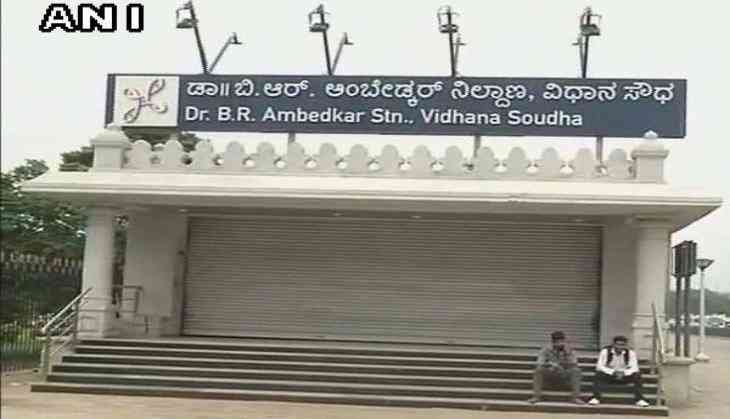 Metro services have been resumed after being temporarily suspended today, due to the metro workers protests, in Bengaluru.
The metro services were stopped after a few metro workers were arrested by the police, and their colleagues started protesting. The metro has started working again since then.
N.A. Harris, member of Indian National Congress (INC), spoke to ANI and said that they have discussed the whole issue with the Union and are resolving it.
"This was an incident that should not have happened and so we have already asked for the enquiry," N.A. Harris added.
The MLA said that it is the right of the metro employees to protest but this was a small issue that should not have happened.
He further added that, "The MD, Director General and we have all agreed to have a meeting in the coming one week's time so that small issues like these could be resolved."
"We have asked the concerned people to withdraw their cases. Two people from metro and two people from the police department have been arrested," he told ANI.
He also said the metro has resumed working and apologized to the commuters on behalf of the staff and would make sure that issues like these do not come up in future.
A scuffle had broken out at 6 in the morning at central college metro station, on Thursday. An argument broke out between a metro worker and a constable.
After which the police later arrested a few metro workers which is when the workers started protesting. According to reports, counter cases had been registered by both the police and the metro workers.
Two constables have also been taken into custody by the police, regarding the incident.
-ANI