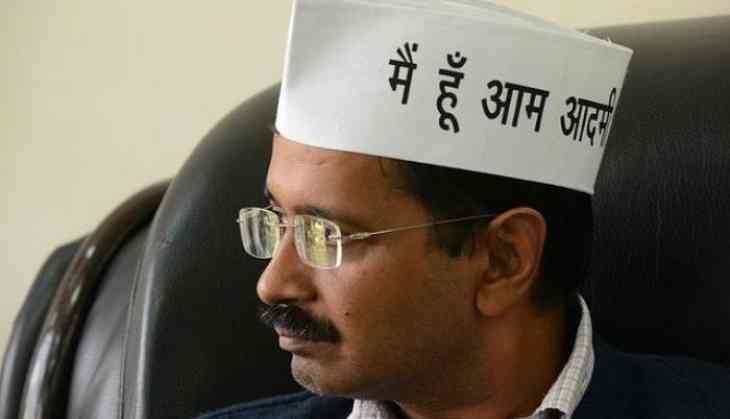 Bawana bypoll: Arvind Kejriwal-led AAP wins by over 24,000 votes
Delhi Chief Minister Arvind Kejriwal-led Aam Aadmi Party (AAP) has registered victory in Bawana assembly seat on 28 August.
Leaving behind the BJP and the Congress, Delhi's ruling party has won a by-election for the seat by a big 24,000 vote.
Retaining its seat in a much-needed win, AAP's Ram Chander gained 59886 votes and defeated Bharatiya Janata Party's (BJP) Ved Prakash.
BJP's Ved Prakash stood second and ahead of Congress Party with 35834 votes.
What made the competition more interesting is the fact, that Ved Prakash had won Bawana as an AAP candidate in the assembly elections but quit the party just before key civic elections in March this year and joined the BJP.
The by-election was held because Ved Prakash had to resign as a legislator after shifting to the BJP.
Chief Minister Arvind Kejriwal talking about his party's win, tweeted, "Appreciating AAP's clean politics and the last two and a half years of hard work, I thank the people of Bawana and congratulate them."
आम आदमी पार्टी की स्वच्छ राजनीति और पिछले ढाई वर्षों के कामों पर मुहर लगाने के लिए बवाना की जनता को दिल से शुक्रिया और बधाई

— Arvind Kejriwal (@ArvindKejriwal) August 28, 2017
Deputy Chief Minister Manish Sisodia, congratulating the voters, tweeted, "Thanks to all the voters for choosing AAP in Bawana bypoll. Congratulations to all the workers, MLAs and allies for a spectacular victory."
बवाना उपचुनाव में AAP को चुनने के लिए बवाना के सभी मतदाताओं को धन्यवाद। शानदार जीत के लिए सभी कार्यकर्ताओं, विधायकों एवं सहयोगियों को बधाई।

— Manish Sisodia (@msisodia) August 28, 2017
AAP member Kumar Vishwas also tweeted about the same and said, "Congrats to all the dedicated volunteers of AAP for Bawana ByPoll win and all the best to CYSS Raj Gopal Rai you deserves a bow."
Congrats to all the dedicated volunteers of AAP for #BawanaByPoll win and all the best to CYSS Raj👍@AapKaGopalRai you deserves a bow👍

— Dr Kumar Vishvas (@DrKumarVishwas) August 28, 2017
The AAP now has 66 MLAs in the state assembly of 70 members.
The Congress, which had till 2013 ruled Delhi for 15 years straight, came third with 31919 votes.
The three-time Bawana legislator Surender Kumar fought for the Congress in the by-election.
West Bengal Chief Minister Mamata Banerjee also congratulated Arvind Kejriwal and the AAP for its win.
Congratulations @ArvindKejriwal and @AamAadmiParty for winning #BawanaByPoll

— Mamata Banerjee (@MamataOfficial) August 28, 2017
The Bawana by-election was seen as a crucial test of Chief Minister Arvind Kejriwal and his AAP's popularity especially after receiving several setbacks since it swept the Delhi assembly elections in 2015.
-With ANI inputs.