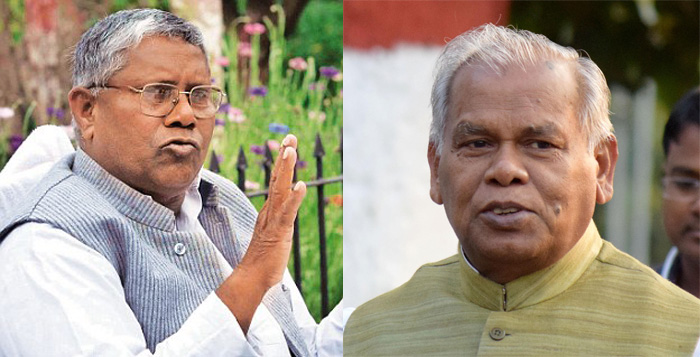 A total of 458 candidates will fight it out on the 32 Assembly seats in Bihar for the second phase of voting on 16 October.
This phase will decide the fate of several political heavyweights, including that of Hindustan Awam Morcha(Secular) founder and former Bihar chief minister Jitan Ram Manjhi.
Here are some interesting facts about the key clashes we will see in the second phase:
Imamganj: Jitan Ram Manjhi vs Uday Narain Chaudhary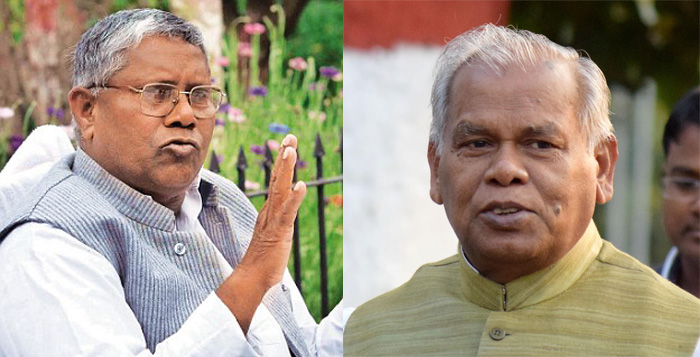 The central Bihar constituency of Imamganj - a Maoist-affected constituency bordering Jharkhand, which has a concentration of Mahadalits - will see a riveting duel between Mahadalit heavyweights.
Riding high on his wider appeal among Mahadalits, following his elevation and removal as the chief minister, Jitan Ram Manjhi has staked his reputation by deciding to take on JD(U) leader and Speaker of the outgoing Assembly Uday Narain Chaudhary in Imamganj. Chaudhary, the sitting MLA, has won the reserved constituency five times, four of them in a row.
Manjhi's open feud with Chaudhary, dating back to his tenure as the chief minister, has spiced up the contest in Imamganj,
"I am here to slay the demon," the Manjhi had declared as he announced his candidature against Chaudhary. Manjhi had accused him of working in a partisan manner as the Speaker by acting against JD(U) MLAs supporting him.
In his retort, Chaudhary had said he felt "fortunate" if he was a reason behind Manjhi`s decision to resign as the chief minister.
"Aar-paar ki ladai hai (It`s a do or die battle)," says Nisar Alam, a local trader. In a bid to appease to the minority Muslim community, Manjhi has given four tickets to Muslim candidates out of the 20 seats his party is contesting as one of the four NDA partners.
Makhdumpur: Manjhi vs Subedar Das
The Hindustani Awam Morcha (Secular) chief, is also contesting from Makhdumpur, another reserved seat, from where he had won the last time around. Up against Manjhi is RJD leader Subedar Das.
Gaya: Prem Kumar vs Priya Ranjan vs Raju Barnwal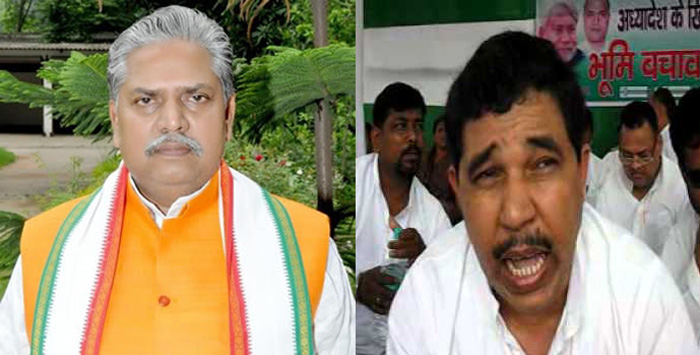 BJP heavyweight Prem Kumar will test his electoral fate from Gaya. The sitting MLA has never lost an election since 1990. He holds the record of being one of the longest serving BJP MLAs. He is a strong contender for the CM's chair from BJP and has received public endorsement from party leader Shahnawaz Hussain.
However, there is also an anti-incumbency factor acting again him. Despite being a long-serving MLA of Gaya constituency, people complain that he has not been able to usher in enough development. However, unlike many other BJP candidates, and long-serving MLAs, Kumar has no criminal records - which works to his advantage.
Kumar will face tough competition from Priya Ranjan alias Dimple of Congress and independent candidate Raju Barnwal. The latter was the Gaya chief of JD(U). He left the party and decided to fight as an independent after JDU denied him a ticket. He could influence the votes from the traders community.
Bodh Gaya: Shyamdeo Paswan vs Sarvajeet Kumar vs Devendra Manjhi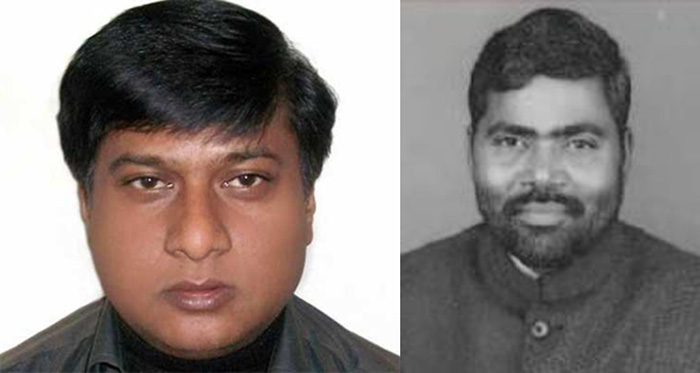 Bodh Gaya has never been a stronghold of any particular political party. A reserved constituency for Schedule Caste candidates, Bodh Gaya has Shyamdeo Paswan of BJP as its incumbent MLA.
Interestingly, RJD candidate Sarvajeet Kumar is also from the Paswan community and a former prodigy of LJP chief Ram Vilas Paswan. In 2010, Shyamdeo had defeated Sarvajeet, then an LJP candidate, by a margin of 11,213 votes.
Jitan Ram Manjhi's son-in-law Devendra Manjhi, adds another twist to the caste equation in the constituency. He is contesting as an independent after the BJP gave "only 20 seats to HAM". The rebel leader says that he has nothing against his father-in-law Manjhi but maintains that Mahadalits will not get a fair representation with 20 seats in their kitty.
This is also one of those constituencies where all the key candidates are well qualified. Sarvajeet is a BIT Mesra alumnus, while Shyamdeo is a PhD from Magadh University (MU). Devendra Manjhi is an engineering graduate.
Dinara: JDU's Jai Kumar Singh vs BJP's Rajendra Prasad Singh
RSS man Rajendra Prasad Singh is making his electoral debut from Dinara. The low-profile candidate is being considered a favourite from the seat.
Reports suggest that despite being an upper caste candidate he is a chief contender for the CM's post. Known for his organisational skills, Singh has been worked with the RSS for 32 years. He played a crucial role in the BJP's success in Jharkhand.
He will be fighting it out with sitting MLA and state minister Jai Kumar Singh,
(With inputs from PTI)