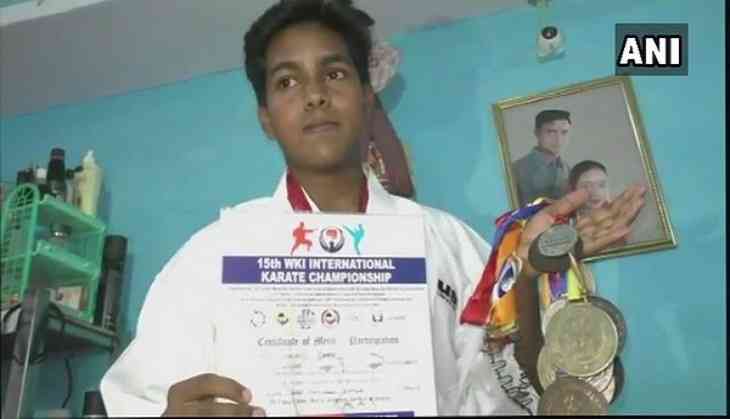 Aman Pal Rathore, a 15-year-old child from Bareilly has been shortlisted to represent India at International Karate Championship in Malaysia from June 29. However, he is now seeking government's help as his family is incapable of financing his tour.
"My son has full potential to represent India abroad. In November 2017, he won a gold medal in Judo at an event Sri Lanka. That time I took loan to send him to the Sri Lanka," said Aman's mother Hemlata.
"Now he has been selected for another event in Malaysia. However, I don't have money to sent him there as we live on rent. I have also done power lifting and represented Patiala on national level in 2000," she added.
Aman's father is a welder and is incapable of sending his son to Malaysia.
"I want the government to help us. I have submitted an application in District Magistrate's office regarding the same. I hope they will help us," Hemlata said.
The Karate championship features participants from all across the globe.
(ANI)