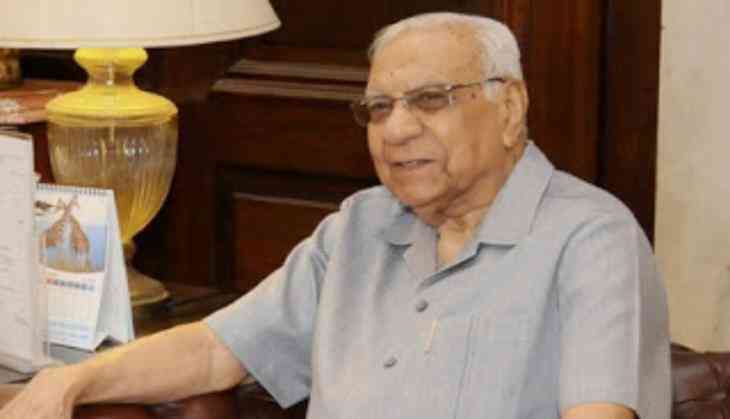 Balram Ji Das Tandon, Chhattisgarh Governor, passes away at the age of 90 after suffering from cardiac arrest. He was admitted to a hospital in Raipur.
Tandon, 90, felt uneasy this morning following which he was rushed to the state-run Dr BR Ambedkar Memorial Hospital in Raipur, the governor's secretary, Surendra Kumar Jaiswal, told PTI.
Mr Tondon was appointed as the governor of the state on 14 July 2014. Balram Ji Das Tondon was born in 1927, he was a Rashtriya Swayamsevak Sangh (RSS) pracharak and later joined the Bharatiya Janata Party (BJP) in Punjab.
Balram Ji Tondon was a founding member of the Jan Sangh in 1951, and has also served as secretary of Punjab Jan Sangh from 1951 to 1957, and was president of the Punjab BJP from 1995-97.
Also read: ABP News-CVoter Survey: Clean sweep for Vasundhara Raje-led BJP govt in Rajasthan Assembly polls; Congress' Ashok Gehlot first CM choice