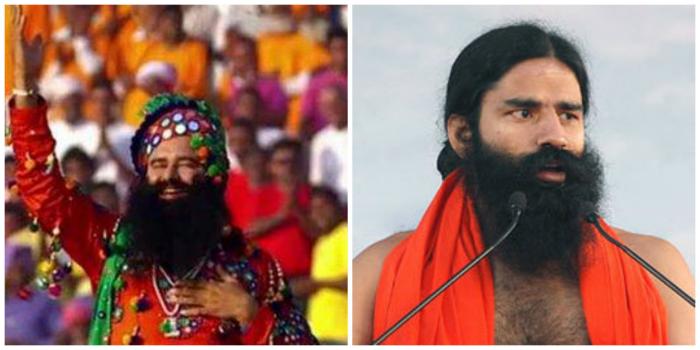 Even as the Narendra Modi government remains undecided on whether to continue exempting Sonia Gandhi's son-in-law Robert Vadra from security checks at airports, there are reports of the facility being extended to yoga guru Baba Ramdev and self-styled Godman Baba Gurmeet Ram Rahim Singh.
According to a Telegraph report, Ramdev and Ram Rahim had independently approached the government for the exemption.
The reports states that junior aviation minister Mahesh Sharma has confirm that the "saints" had contacted the government seeking "fast passage" through airports. He added that their demand is being considered by the government. "We are considering what we can do about it as we have to reassess the list (of those exempt) anyway," he said. Interestingly, other 'saints' have reportedly requested to be allowed to carry their sticks and trishuls on board.
S.K. Tijariwala, Ramdev's spokesperson told the paper that the no-frisk request was made to save time and it is entirely the government's decision whether to grant the privilege or not. The yoga guru currently enjoys Z plus security, granted to him soon after the NDA government came to power.
According to the protocol sanctioned by the Bureau of Civil Aviation Security, 31 categories of VIPs are exempt from frisking at airports. This includes the President, Prime Minister, Union cabinet ministers, the Gandhi family and other political dignitaries.
However, the ministry is reportedly considering pruning the list. The Telegraph reports that in all likelihood, Vadra will be dropped from the list. Deputy chairperson of the Rajya Sabha, deputy speaker of the Lok Sabha and the attorney-general could also be dropped.