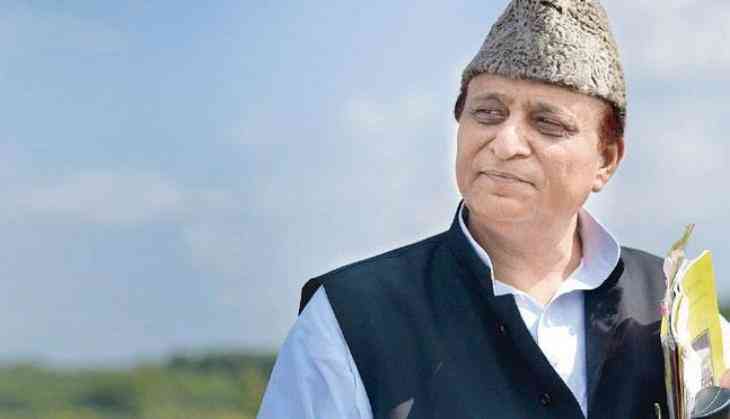 Samajwadi Party leader Azam Khan irked controversy on Sunday over his below the belt remark against BJP rival Jaya Prada while campaigning in Rampur where he said "....the underwear beneath is of the khakhi colour." Responding to the controversy, Azam Khan said he will withdraw his candidature from the ongoing polls if proved guilty.
"I will not contest the polls if proven guilty...I haven't named or insulted anyone and I know what I should say," Azam Khan told news agency ANI, on the crude remarks, allegedly made against Jaya Prada at an election rally on Sunday. "I was a nine-time MLA from Rampur and have been a minister. I know what to say," the SP leader said.
"If anyone proves that I have named anyone and insulted anyone by name. If it is proved, I will step back from the elections," Khan added.
Khan's clarification came after he made controversial remark against former colleague and now BJP rival actor-turned-politician Jaya Prada. "I brought her [Jaya Prada] to Rampur. You are a witness that I did not allow anyone to touch her body. It took you 17 years to identify her real face but I got to know in 17 days that she wears khaki underpants," Khan said on Sunday. Khan made this comment in the presence of party chief Akhilesh Yadav.
#WATCH Azam Khan says in Rampur(in apparent reference to jaya prada), "Jisko hum ungli pakadkar Rampur laaye, aapne 10 saal jinse apna pratinidhitva karaya...Uski asliyat samajhne mein aapko 17 baras lage,main 17 din mein pehchan gaya ki inke niche ka underwear khaki rang ka hai" pic.twitter.com/JwIlcth4uQ

— ANI UP (@ANINewsUP) April 14, 2019
"I have said that people took time to know real face in reference to a man once said that he brought 150 rifles with him and if he sees Azam, he would have shot him dead. My leaders also did a mistake. Now, it has been revealed that he has an RSS pant on his body. Short is worn by men," Khan told news agency ANI.
Khan also accused media of misinterpreting his comments. "I am disappointed. Media did not like me; I also did not like them. They have caused damage to the country," he said.
Also reaD: BJP slams Azam Khan over 'Khaki underwear' remark against Jaya Prada; calls it 'disgusting'