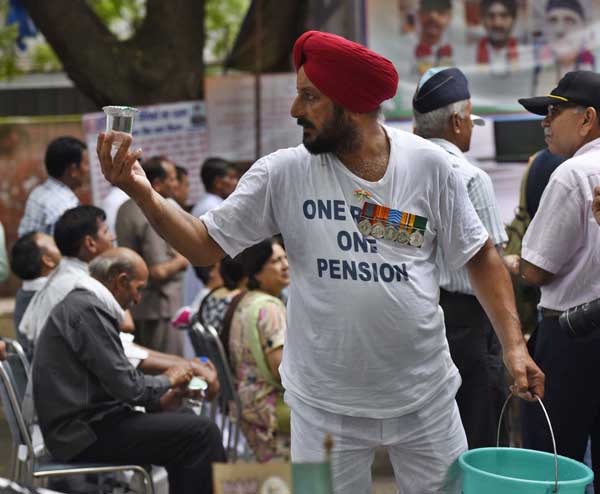 The Award Wapsi movement started by Sahitya Akademi award winning writers has turned contagious. After the movement was endorsed by the filmmakers and intellectuals, it turns out even the veterans of Armed forces have joined the movement with a vow to return their medals.
However, their move to return medals has nothing to do with the ongoing debate on tolerance and crackdown on dissent, that has brought together eminent people from different walks to life to speak up against the government in unison.
The reason why the retired defence personnel have decided to return their medals is the delay in the notification of the One Rank One Pension policy, that was announced on 5 September after prolonged protests by war veterans.
Defence Minister Manohar Parrikar has said that Bihar elections led to the delay in notification. He said he would try to implement the policy before Diwali, which is on 11 November.
The OROP scheme will add to the government's fiscal burden an estimated amount of Rs 10,000-Rs 12,000 crore in FY16, if the scheme is implemented this year. An annual expenditure of Rs 8,000-RS 10,000 crore would be incurred by the government, subject to revision after pay structure is revised based on the award of 7th Pay Commission, due by December.