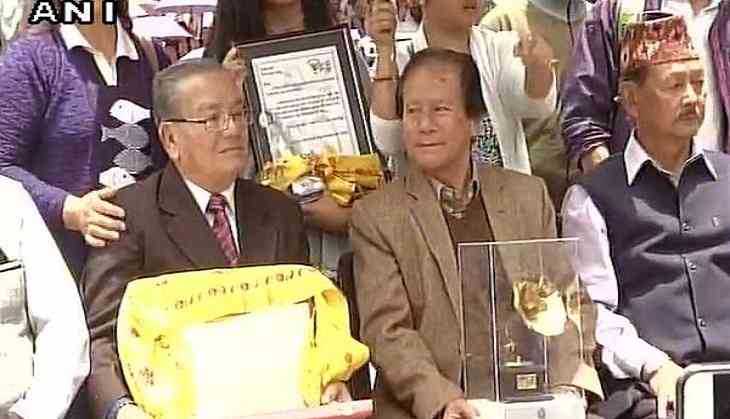 The call for a separate Gorkhaland is getting louder with each passing day with scores of people coming out in support of the Gorkhas demanding a separate land for themselves, which was promised to them long back.
In another such development, artistes from the Gorkha community have decided to return their awards as a mark of protest against the 'oppressive' policies of the state government.
Novelist K.S. Mukhtan, returned his award, saying that he only wants to indicate his agitation against the state government's policies.
"I find the policy of West Bengal oppressive, specially not coming into any dialogue or initiating any peaceful means. I am a novelist and a writer. My object of returning the award is the condemning the policies of the state government," Mukhtan said.
"They are applying so many repressive measures like paramilitary forces. The people of Darjeeling are carrying this movement to achieve Gorkhaland, which is their right of self-determination," he added.
Singer Karma Yonjan also decided to return his award as a sign of protest.
"I got an award in December 2016. I am returning it to the government in protest. I don't want this award, but Gorkhaland," he said.
Yesterday, a mob set the Gorkhaland Territorial Administration Tourist Information office at Chowrasta, Darjeeling on fire.
On July 9, a Gorkhaland supporter was found dead in Sonada, on the outskirts of Darjeeling.
On June 17, three Gorkha Janmukti Morcha (GJM) protestors were killed in clashes that broke between out in Darjeeling, the sixth day of the party's indefinite shutdown demanding a separate Gorkhaland.
On July 15, the indefinite strike will touch the mark of one month.
-ANI