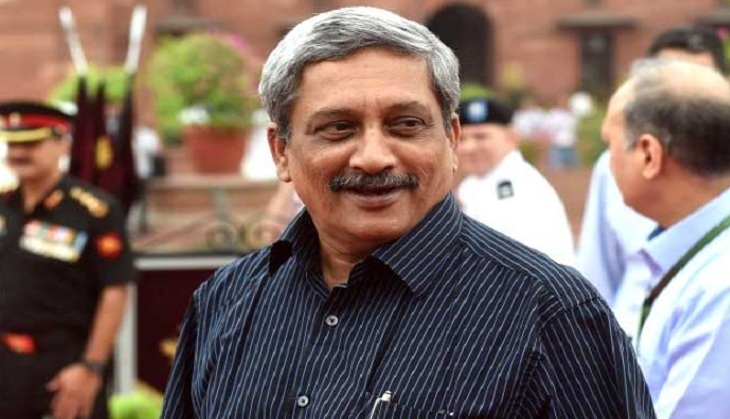 Defence Minister Manohar Parrikar on 6 May, said the available strength of pilots in the Indian Air Force (IAF) is sufficient to meet the current operational requirements.
Parrikar said the overall shortage of pilots in the IAF has been reduced to 164 as on 1 February this year, adding that this shortage of 164 pilots is likely to be made good in the next two years at the current induction rate.
The Defence Minister, who was replying to questions in the Lok Sabha, said all pilots of the IAF undergo basic survival training, which is conducted periodically.
Parrikar said the government has accorded approval for women to join as Short Service Commission officers in the fighter stream of the IAF on an experimental basis for a period of five years.
He said as per the scheme, women trainees undergoing stage one training at the Air Force academy are required to be assessed for their suitability for entry into fighter stream.
Parrikar said three women trainees have been selected for stage two training based on the suitability and willingness.
The Defence Minister said the IAF derives numerous operational lessons by participating in exercises with friendly foreign countries, including the US.
Replying to a question in the Lok Sabha, he said the IAF is participating in Ex Red Flag 16-1 at Alaska, USA, from 30 April.
Parrikar said four Sukhoi-30MKI, four jaguars, two XIL18 aircraft and two C-17 aircraft are participating in this exercise, which will be over on 13 May.
The Defence Minister further said the objectives of the exercise are to evaluate capabilities of platforms in a multi sensor environment and gain experience in complex mission planning and execution.
He said the IAF has earlier conducted five joint air exercises with the US Air force.
Parrikar said these exercises have provided exposure to the IAF personnel to realistic, combined and composite training in mission planning and execution in a high threat combat environment.