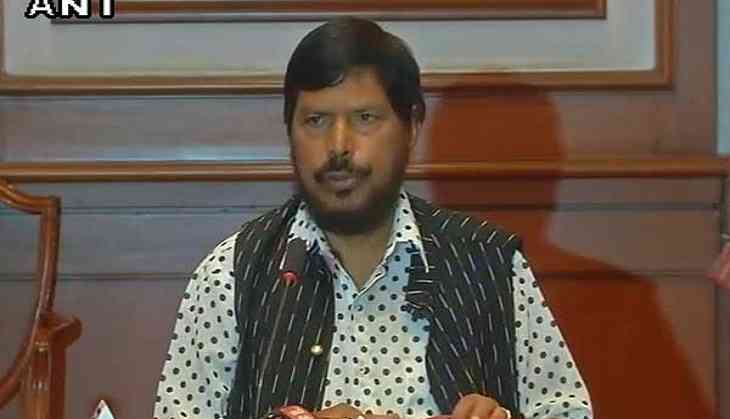 Union Minister Ramdas Athawale on Friday condemned violence in the name of cow vigilantism and said that no one has the authority to challenge the law.
Athawale, while addressing a press conference, asserted that one should reach out to law for justice instead of violating it.
"Everyone has the right to go to the police or knock the doors of the court. But no one has the right to challenge the law. These cow vigilantes should get punished," said Athawale.
"Everybody has the right to eat beef. In the name of cow vigilantism one should not violate law," he added.
The Minister's comment comes a day after a 40-year-old man was reportedly thrashed by four men in Nagpur's Bharsingi area on the suspicion of carrying cow meat.
The incident took place on Wednesday at 11.30 a.m.
Bharsingi comes under the jurisdiction of the Jalalakheda Police Station.
The police team reached at the spot as soon as they got the information. No arrests have been made as of yet though.
An investigation into the case is underway.
-ANI