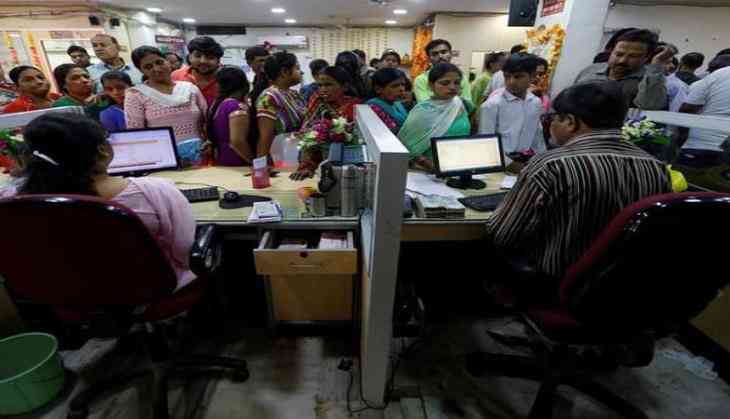 The subscribers base under the Atal Pension Yojana (APY) has reached about 53 lakh.
At present 235 banks and the Department of Posts are involved with the implementation of the scheme.
Besides the branches of the banks and CBS-enabled offices of India Post, quite a few banks are sourcing subscribers through their internet banking portals in a paperless environment.
The APY Scheme follows the same investment pattern as applicable to the NPS contribution of Central Government employees. During the year 2016-17, it has earned a return of 13.91 percent.
With a view to empower the APY subscribers, new functionalities have been developed where under a subscriber can view and print the ePRAN card and Statement of Transactions.
Further, the subscriber can register complaints/ grievance by providing his/ her PRAN details onhttps://npslite-nsdl.com/CRAlite/grievanceSub.do.
Presently males account for 62 percent of the subscribers and female for about 38 percent.
Most of the subscribers have opted for monthly contribution; about 97.5 percent of the subscribers are contributing at monthly intervals, about 0.8 percent at quarterly intervals and about 1.7 percent at half yearly intervals.
A majority of the subscribers have opted for a monthly pension of Rs. 1000/-. Presently 51.5 percent subscribers have opted for a monthly pension of Rs.1000/- and 34.5 percent of the subscribers have opted for a monthly pension of Rs.5000/-
The Atal Pension Yojana became operational from June 1, 2015 and is available to all the citizens of India in the age group of 18-40 years.
Under the scheme, a subscriber would receive a minimum guaranteed pension of Rs.1000 to Rs. 5000 per month, depending upon his contribution, from the age of 60 years.
The same pension would be paid to the spouse of the subscriber and on the demise of both the subscriber and the spouse, the accumulated pension wealth is returned to the nominee.
-ANI