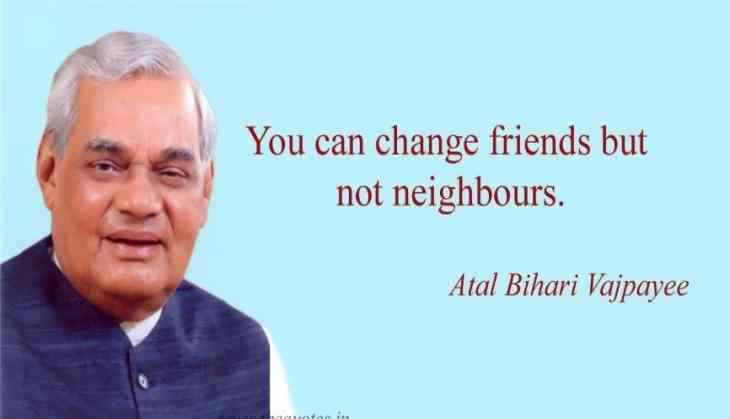 On the occasion of 94th birth anniversary of the late Former Prime Minister Atal Bihari Vajpayee lets go through some of his inspiring quotes. Veteran leader Vajpayee was also known as 'the statesman' as he was one of the finest and meaningful politicians the country head.
Born on 25 December 1924, Atal Bihari Vajpayee had served three terms as the Prime Minister of India; the 1st term was of 13 days in 1996, then the second term lasted for the 13 months from 1998 to 1999. The veteran leader finally served a full term from 1999 to 2004.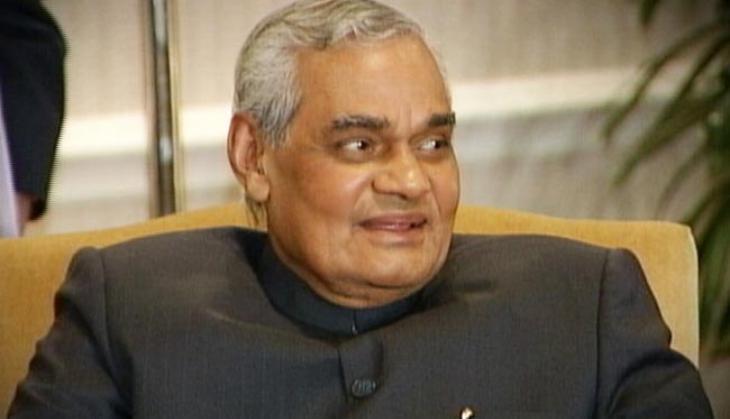 Late former Bhartiya Janta Party leader was awarded the Bharat Ratna by the then President of Mukherjee in 2015. In 2014, when BJP came into power, Prime Minister Narendra Modi announced that 25th December would be known as Good Governance Day. The country lost one of the great leaders on 16 August 2018. He died due to age-related illness.
Here are some of his famous poems:
Aao phir se diya jalaaen:
Bhari dupahari mein andhiyara
Sooraj parachhai se hara
Antaratan ka neh nichode
Bujhi hui baati sulagaaen,
Aao fir se diya jalaen.
Mere Prabhu:
Mujhe itni oonchaai kabhi mat dena,
Gairon ko gale na lagaa sakoon,
itani rukhaai kabhi mat dena
Raah kaun si jaaon main:
Do din mile udhaar mein
ghaaton ke vyapar mein
kshan-kshan ka hisaab loon
yaa nidhi shesh lutaoon main?
raah kaun si jaaon main?
Hum jhuk nai sakte:
Daanv per sab kuch lagaa hai,
ruk nahi sakte
toot sakte hain magar,
hum jhuk nahi sakte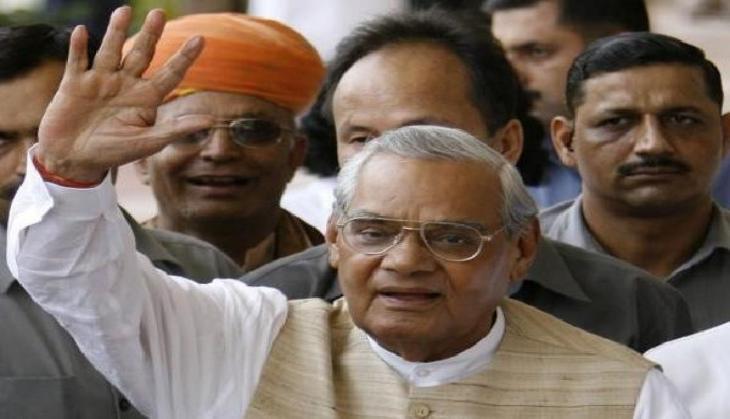 Geet naya gaata hoon:
Geet naya gaata hoon
toote huye taaro se phate baasanti swar
pathar ki chaati main ug aaya nav ankur
zhare sab piley paat koyal ki kuhuk raat
prachi main arunim ki rekh dekh pata hoon
geet naya gaata hoon
Toote hue sapnon ki kaun sune siski,
antar ki cheer vyatha palakon par thithki
haar nahi maanoonga,
raar nahi thanunga
kaal ke kapaal pe likhta mitata hoon,
geet naya gaata hoon.
Here are some truly inspiring and motivational quotes of the Statesman:
1. You can change friends but not neighbours.
2. We hope the world will act in the spirit of enlightened self-interest.
3. Global interdependence today means that economic disasters in developing countries could create a backlash on developed countries.
4. Our nuclear weapons are meant purely as a deterrent against nuclear adventure by an adversary.
5. If India is not secular, then India is not India at all.
6. Empowering the individual means empowering the nation. And empowerment is best served through rapid economic growth with rapid social change.
7. Our aim may be as high as the endless sky, but we should have a resolve in our minds to walk ahead, hand-in-hand, for victory will be ours.
8. I would like that no citizen of the state feels alone and helpless. The entire nation is with them.
9. We are unnecessarily wasting our precious resources in wars... if we must wage war, we have to do it on unemployment, disease, poverty, and backwardness.
10. I dream of an India that is prosperous, strong and caring. An India, that regains a place of honour in the comity of great nations.
Also read: Atal Bihari Vajpayee's inspiring quotes: From 'Maut ki umra kya hai, do pal bhi nahi' to 'Haar nahi manunga, raar nahi thanunga'