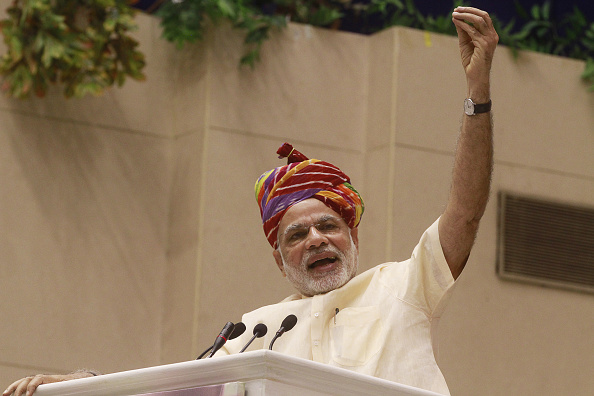 Prime Minister Narendra Modi, presently in Jammu and Kashmir on a one-day visit, attacked the Nehru-Gandhi family in their native state.
At an event commemorating the birth centenary of the late Pandit Girdhari Lal Dogra, once the finance minister of a Congress government in the state, Modi made a reference to Priyanka Gandhi's controversial husband Robert Vadra. Vadra is apparently involved in several dubious land deals.
Modi made the remark in the context of sons-in-law in politics. The late Pandit Dogra had presented 26 budgets when he was the finance minister of Jammu and Kashmir, and his son-in-law, Arun Jaitley, is now the finance minister of India. In his remarks, Modi insinuated that, unlike Vadra, Jaitley did not accept favours.
At the event, Modi also spoke about leaders who had contributed to the nation's growth, and the need to revere them, irrespective of political ideology. "Today in politics, there is a need to ensure that our heritage is not divided. This is a matter of concern," he said.